As we reach the end of Autism Awareness Week, Nicky Thomas, a PhD student exploring parental and carer wellbeing for families who care for children with intellectual disabilities at University of Warwick (Warwick Medical School), writes this blog to raise awareness of the challenges of families we may care for where a child has autism.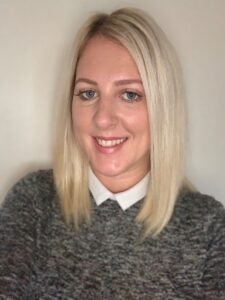 Autistic individuals are experiencing higher levels of psychological distress, anxiety and chronic loneliness throughout the Coronavirus Pandemic compared with the general population (1.2). Families play an important role in promoting and supporting autistic people to thrive and feel included in society. However, care and help often available has been severely limited as a result of the pandemic, with family members spending more time in limited spaces with their autistic child than usual. Latest reports have exposed the huge mental health impact the pandemic has had on disabled children and their families including lack of service support, isolation and family burn out (3).
Parents and carers of autistic children already face daily challenges and increased mental health problems compared to other groups of parents (4). Worryingly, additional lockdown restraints have only added to this vulnerable population's challenges to care, including:
Disruption to routines and living environment
Social isolation from family and friends
Home schooling and working at home
Reduced access to social care and specialist input/treatments
Limited access to necessary food/ supplies
Lack of respite
Additional time off work to support child's needs
Loss of income or jobs
illness/ physical distancing
Navigating behaviour that challenges
Limited access to autism peer support groups
In addition to these difficulties, elderly or vulnerable parents are often providing care alone, raising further worries around childcare support if they fell ill themselves. The pandemic has resulted in increased challenging periods for families with children presenting with more intense and increased behavioural problems for parents and carers to navigate (1,5). Parental stress can also result in maladaptive behaviours in their children (6) further emphasising the crucialness of adequate support.  Additionally, parents and carers are preparing themselves for the difficulties their child may now face leaving lockdown. A daunting task for autistic individuals having developed new 'lockdown' routines and may have gained positives from the restrictions i.e., living at a slower pace of life.
A call to action to the UK government regarding current inequalities have been put forward to prioritise and protect autistic people and their families from future challenges of the pandemic (National Autistic Society, Autistica). Policy documents recommend that all families and carers are given information about their rights to respite care and formal carers assessments to review their own mental health needs (7).  But what mental health support have parents and carers received at a local level to ensure family wellbeing needs are met? Primary care is crucial in ensuring the needs of families and carers are identified, documented and assessed (8). In addition, general practice is charged with providing care for commonly known mental health problems and promotion. It is therefore a good opportunity to continue to use virtual platforms utilised throughout the pandemic, to deliver timely, accessible care to families and carers and improve avenues of service delivery. Now more than ever, the impact of a child's autism on families and carers mental health must be identified by professionals and delivered in an innovative way that alleviates challenges of care, rather than adding to them.
References
O'Sullivan, K., Clark, S., McGrane, A., Rock, N., Burke, L., Boyle, N., Joksimovic, N., et al. (2021). A Qualitative Study of Child and Adolescent Mental Health during the COVID-19 Pandemic in Ireland. International Journal of Environmental Research and Public Health, 18(3), 1062. MDPI AG. Retrieved from http://dx.doi.org/10.3390/ijerph18031062
National Autistic Society (2021, April 1) Left Stranded: The impact of coronavirus on autistic people and their families in the UK. Retrieved from https://www.autism.org.uk/what-we-do/news/coronavirus-report.
Disabled Children's Partnerships (2020) Left in Lockdown – Parent Carers' experiences of lockdown. Retrieved from https://disabledchildrenspartnership.org.uk/wp-content/uploads/2020/06/LeftInLockdown-Parent-carers%E2%80%99-experiences-of-lockdown-June-2020.pdf.
Bonis S. (2016). Stress and Parents of Children with Autism: A Review of Literature. Issues in mental health nursing, 37(3), 153–163. https://doi.org/10.3109/01612840.2015.1116030.
Colizzi, M., Sironi, E., Antonini, F., Ciceri, M. L., Bovo, C., & Zoccante, L. (2020). Psychosocial and Behavioral Impact of COVID-19 in Autism Spectrum Disorder: An Online Parent Survey. Brain sciences, 10(6), 341. https://doi.org/10.3390/brainsci10060341
Greenberg, J. S., Seltzer, M. M., Hong, J., & Orsmond, G. I. (2006). Bidirectional effects of expressed emotion and behavior problems and symptoms in adolescents and adults with autism. American journal of mental retardation : AJMR, 111(4), 229–249. https://doi.org/10.1352/0895-8017(2006)111[229:BEOEEA]2.0.CO;2
Nice (2021. April 1) Autism spectrum disorder in under 19s: support and management. Retrieved from https://www.nice.org.uk/guidance/CG170.
Buckley, C., Kendall, T., Taylor, C & Baird, G. (2014). GPs can adapt their care processes for children with autism. Retrieved from https://www.guidelinesinpractice.co.uk/mental-health/gps-can-adapt-their-care-processes-for-children-with-autism/341183.article.
Further reading
https://www.birmingham.ac.uk/research/acer/research/covid-19-and-the-impact-on-families-with-autistic-children.aspx
https://www.scie.org.uk/care-providers/coronavirus-covid-19/learning-disabilities-autism/carers-family
https://www.autistica.org.uk/news/policy-after-lockdown
Spain, D., Mason, D., Capp, J, S., Stoppelbein, L., White, W, S and Happe, F. (2021) "This may be a really good opportunity to make the world a more autism friendly place": Professionals perspectives on the effects of COVID-19 on autistic individuals. Research in Autism Spectrum Disorders. (83)
(Visited 3,152 times, 3 visits today)