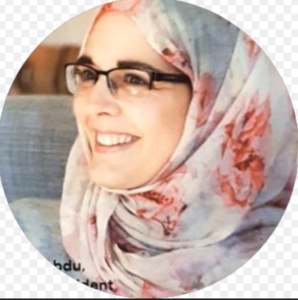 This week's Blog is written by Lena Abdu (@lenaabdu3). Reflecting on how Black history month has never felt more relevant. Black history month (BHM) has been marked for 33 years in the UK but this year felt different.
After BHM 2019 I questioned how the momentum that BHM generates could be harnessed to drive the workforce race equality standard (WRES) and the improvements needed across almost all WRES metrics.[1] It was unimaginable at that point that one year later the media spotlight would be so sharply focused on racism, health and social inequalities.
No one could escape the news that unfolded since the beginning of 2020 – the disproportionate impact of Covid 19 on Black people, the murder of George Floyd witnessed by millions across the globe, triggering protests around the world.
And so, as BHM2020 arrived I understood why some might feel anything but celebratory, yet the relevance and ethos of the month felt more compelling than ever. How could we re-evaluate our nation's collective past without learning about Black history, and what greater reason to understand than recent events.  The point of learning about the contributions, history and achievements of Black people is to enable us to deconstruct the racism that pervades our communities, our workplaces and spaces. It's how we as individuals take responsibility for shifting our understanding so that day to day microaggressions become a thing of the past and history that is taught builds social cohesion.
Last year I wrote … "it's really easy to dwell on the risk of doing something and end up doing nothing. But as unknown and fearful as it is, something is better than nothing- if the intention is good, then good enough is often enough to take the next step."
Over recent months I have been part of steering groups concerned with improving the experience and opportunities for the (Black, Asian and Minority Ethnic) BAME workforce, as well as access to and experience of health care, for the BAME population in Surrey. And I have observed exactly that- people from all races coming forward and finding the courage to speak up and challenge the narrative. They are by no means the first, but perhaps the events of 2020 have resonated with the mainstream and there is a greater understanding of the need to hear authentic voices as a step towards addressing the barriers and challenges faced by Black people.
Throughout BHM20 Black colleagues have bravely shared their lived experiences, however uncomfortable that required them to be. And, White colleagues have voiced openly their fears of getting it wrong, of recognising the contribution they may have had to a health and social care system that caused hurt to its most precious asset – its workforce. That too takes courage.
So despite the sadness around 2020 I leave BHM feeling cautiously optimistic that we can make a difference- if we build on whatever we learnt in BHM we can extend the impact far beyond the limitations of 31 days! And so a little like last year and the fear that is often part of taking the next step, I am reminded of Maya Angelou's famous quote " Do the best you can until you know better . Then when you know better, do better….
This year of all years really is our chance to both know and do better.
Lena Abdu, Primary Care Network Development Manager and WRES expert, 2019
Seconded to Alliance for Better Care from First Community
[1] https://blogs.bmj.com/ebn/2019/11/05/race-health-and-the-workforce-race-equality-standard/
(Visited 422 times, 1 visits today)