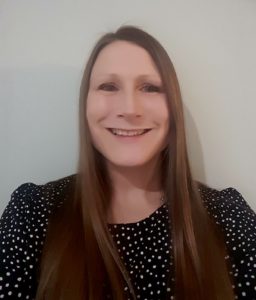 This week's blog comes from Helen Janiszewski, a midwife from Nottingham University Hospital NHS Trust, Nottingham Local Maternity and Neonatal System and Doctoral Researcher at Coventry University.
The importance of good preconceptual care cannot be underestimated. In women with IBD it is important to help educate women who are trying to conceive about the potential implications their IBD may have on their pregnancy.
Inflammatory Bowel Disease is an umbrella term for a chronic disease encompassing two main conditions: Crohn's disease and Ulcerative Colitis.  Symptoms may include diarrhoea, rectal bleeding abdominal pain, loss of appetite, anaemia, general fatigue, tiredness with a remission and relapse cycle1.  IBD is a long-term condition, with approximately 146,000 people living with Ulcerative Colitis2 and 115,00 people living with Crohn's disease in the United Kingdom3.
As the peak incidence of IBD is between 15-30 years of age with approximately 50% of people being diagnosed with IBD before they are 35 years old, diagnosis can impact women at the time when fertility and pregnancy are high on the agenda4.  The cause of IBD is still unknown, and the reason for this peak age of onset also remains equally unclear.  Women with IBD have a similar fertility rate (have as many children) to that of the general population unless they have had pelvic surgery, which can sadly decrease their rate of conception5; or if chronic disease activity leads to malnutrition.  Approximately 25% of women will become pregnant following their diagnosis of IBD4; and possibly during pregnancy. Healthcare professionals should be IBD aware when women who present with symptoms in pregnancy. Symptoms including rectal bleeding and fatigue may be mis-attributed to common pregnancy ailments but could also be indicators of IBD, and warrant further investigation6.
The additional risk of pregnancy complications may also affect women's emotional wellbeing, through additional worry and concerns during their pregnancy and implications of medication on pregnancy and breastfeeding.  Disease activity at conception may be a good predictor of how symptoms will be during pregnancy, and therefore the risk of pregnancy complications for the mother and the fetus/baby7.
Severe disease activity during pregnancy further increasing the risk of pregnancy complications including8,9,10,11:
maternal gestational diabetes (due to the use of corticosteroids in the treatment and management of IBD),
preterm birth (<37 weeks) both spontaneous and iatrogenic, such as preterm prelabour caesarean section or induction of labour,
low birth weight (< 2.5kg)
caesarean section
By providing information to women living with IBD about pregnancy, medication use and potential complications, health care professionals can enable women to make informed decisions about pregnancy and become empowered to feel in control during this exciting yet potentially worrying time.
Crohns and Colitis UK (2017) What Are the Symptoms? [online] available from <https://www.crohnsandcolitis.org.uk> [25 January 2019]
National Institute for Health and Care Excellence (NICE) (2012) 'Crohn's Disease: Management'. NICE Guidelines [online] (October 2012). available from <http://nice.org.uk/guidance/cg152>
National Institute for Health and Care Excellence (NICE) (2013) Ulcerative Colitis: Management. [online] (June 2013). available from <https://www.nice.org.uk/guidance/cg166/resources/ulcerative-colitis-management-pdf-35109695126725>
Ferguson, C.., Mahsud-Dornan, S., and Patterson, R.. (2008) 'Inflammatory Bowel Disease in Pregnancy'. The BMJ 337 (a427)
Kwan, L.Y. and Mahadevan, U. (2010) 'Inflammatory Bowel Disease and Pregnancy: An Update'. Expert Review of Clinical Immunology [online] 6 (4), 643–657. available from <http://ovidsp.ovid.com/ovidweb.cgi?T=JS&CSC=Y&NEWS=N&PAGE=fulltext&D=emed12&AN=359139038>
Cooper, J., Collier, J., James, V., and Hawkey, C. (2011) 'Living with Inflammatory Bowel Disease: Diagnosis during Pregnancy'. Gastrointestinal Nursing 9 (5), 28–34
Abhyankar, A., Ham, M., and Moss, A. (2013) 'Meta-Analysis: The Impact of Disease Activity at Conception on Disease Activity during Pregnancy in Patients with Inflammatory Bowel Disease'. Aliment Pharmacol Ther. 1438 (5), 460–466
Getahun, D., Fassett, M.J., Longstreth, G.F., Koebnick, C., Langer-Gould, A.M., Strickland, D., and Jacobsen, S.J. (2014) 'Association between Maternal Inflammatory Bowel Disease and Adverse Perinatal Outcomes'. Journal of Perinatology [online] 34 (6), 435–440. available from <http://www.nature.com/doifinder/10.1038/jp.2014.41>
Boyd, H.A., Basit, S., Harpsøe, M.C., Wohlfahrt, J., and Jess, T. (2015) 'Inflammatory Bowel Disease and Risk of Adverse Pregnancy Outcomes'. PLoS ONE 10 (6), 1–14
Shand, A.W., Chen, J.S., Selby, W., Solomon, M., and Roberts, C.L. (2016) 'Inflammatory Bowel Disease in Pregnancy: A Population-Based Study of Prevalence and Pregnancy Outcomes'. BJOG: An International Journal of Obstetrics and Gynaecology 123 (11), 1862–1870
Bortoli, A., Pedersen, N., Duricova, D., D'Inca, R., Gionchetti, P., Panelli, M.R., Ardizzone, S., Sanroman, A.L., Gisbert, J.P., Arena, I., Riegler, G., Marrollo, M., Valpiani, D., Corbellini, A., Segato, S., Castiglione, F., and Munkholm, P. (2011) 'Pregnancy Outcome in Inflammatory Bowel Disease: Prospective European Case-Control ECCO-EpiCom Study, 2003-2006'. Alimentary Pharmacology and Therapeutics 34 (7), 724–734
(Visited 564 times, 1 visits today)