This week's EBN Twitter Chat on Wednesday 21st November between 8-9 pm (UK time) is being led by Professors Bridget Johnston (@BridgetJohnst), University of Glasgow and Debbie Carrick-Sen (@Carrick-Sen), University of Birmingham.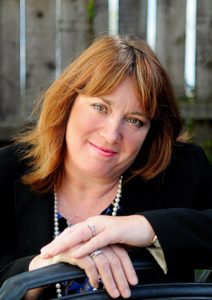 Debbie and Bridget are both Florence Nightingale Foundation (@FNightingaleF) Clinical Chairs and the chat will focus on what a
professor in nursing looks like. Bridget and Debbie have written this Blog to provide some context for the chat. You can join in the chat by adding #ebnjc to your tweets.
Being a nurse or midwife clinical academic could be considered a perfect role, working concurrently in clinical practice and being an academic – win, win! What is there not to love? However, is it really possible or feasible? Over the last ten years (and more) there has been an increasing interest in the development of clinical academics starting from early post registration to clinical professor. In 2007, the NIHR ICA scheme became available with dedicated training funding available for nurses, midwives and AHPs in England. Our devolved countries have developed and had some similar schemes available. Since 2015 intern opportunities (first into research opportunities) and Master's and Doctorate bridging programmes have increasingly become available. In the last 12-18 months, doctorate to post doctorate bridging programmes have been available too!! All fantastic news, fab for nursing and midwifery BUT we know that AHPs are 3-4 times more likely to be successful than nurses or midwives – why is this – do you think!!
The most senior role is a clinical professor – Do we know what they do? Who they are? How would you develop into one? In our twitter chat we will discuss the role of the clinical professor as well as barriers and enables to be a clinical academic. Join us and help form the discussion.
During the chat we will be considering the following questions:
What is a clinical professor?
How could a clinical professor help you?
Do you think clinical professors should have direct patient care contact?
If there was a clinical professor in your location – how would you best like to contact them?
What do you think are the barriers and enablers to become a clinical academic?
(Visited 796 times, 1 visits today)