Dr Joanna Smith,
Lecturer Children's Nursing, University of Leeds and Associate Editor Evidence Based Nursing
@josmith175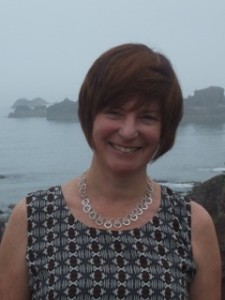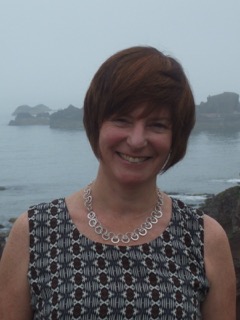 Developed counties are facing an ageing population, unprecedented advancements in medical technology, changing disease profiles and the influence of lifestyle choices on health and well-being, and increased patient expectations, which are challenging the future delivery of health and social care. These challenges are compounded by a global economic downturn Healthcare delivery continues to be a major issue in the global economy. Nowhere is this felt more strongly then is Asia where populations continue to rise and current medical delivery systems have been unable to keep pace. With pressure in more stable markets like North America and Europe to reduce healthcare costs, companies such as GE, Siemens, Phillips Medical and others are looking at third world countries, especially in Asia for growth., whether private or publicly funded, where finite resources are impacting on available funds to support health and social care. The challenges for governments in developed countries include responding to changing health care needs, and meeting population and health professionals' expectations while delivering cost effective services. Within the English National Health Service a radical programme of service redesign has been driven by the twin imperatives of quality and efficiency with an emphasis on prevention, quality improvement, innovation and best value for money. Safe, effective and sustainable care must be underpinned by health professionals having the skills and competencies necessary to deliver high quality care, working together to meet patients' needs and expectations. Surely what is needed is care based on compassion that meet concerns of patients, or in the case of children's nurses, children, young people and families.
Managing change is a modern phenomenon, and certainly within healthcare the pace of change not only in terms of healthcare advancement but also policy directions and the way care is delivered seems unprecedented. Change is needed; certainly high profile reports of poor health care within England necessitate action (Francis 2013; Keogh, 2013). Health Education England and the Nursing and Midwifery Council recommendations for future education of nurse, Shape of Caring: Raising the Bar (2015) http://bit.ly/1FQKGsU was in part in response to nurses' contribution poor care in England. Last year, Evidence Based Nursing campaigned for children's nurse to consider the implications of the Shape of Caring Review via its social media activities with a Twtiier Chat (the Storify® version of the Twitter Chat can be found at: http://bit.ly/1R9oljW) and supporting Blog http://bit.ly/1f8fLB9. Many Higher Educational Institutes are eagerly waiting the Nursing and Midwifery Council's standards for pre-registration, as these will form the bedrock of future nursing programmes within the United Kingdom. From experience responding to change is often a frenetic activity driven by deadlines and targets, and a desire to cling to the past resulting in a 'cognitive bottleneck' caused by multitasking and lack of time to consider the world through a different lens. Is it time to embrace the 'slow movement'?
The 'slow movement' is based on the notion that faster is not always better; the slow philosophy is not about doing everything at a snail's pace, but about doing everything at the right speed, and doing everything as well as possible, instead of as fast as possible. The 'slow movement' recognises that the rate of change is increasing but rejects that in order to keep pace with change individuals must speed up. Carl Honoré first book, 'In Praise of Slowness: How A Worldwide Movement Is Challenging the Cult of Speed (2004), traces the history of the human relationship with time and the consequences of living in an increasingly accelerated culture. He explores the worldwide slow movement and its impact on individuals' lives and the work place (including hospitals and schools). The 'slow movement' embraces, intellectual inquiry and questions the wide use of superficial, short-term quick fixes, arguing that slow fixes are better able to deliver longer-lasting ways of addressing complex problems. So for all those engaged in planning nursing curriculum to ensure future nurses are fit for purpose, let us open our minds and throw away deeply ingrained habits and embrace change to develop truly innovative programmes of study.
Further reading
Francis, R. (2013) Report of the Mid Staffordshire NHS Foundation Trust Public Inquiry. London: The Stationery Office.
Keogh, E. (2013) Review into the quality of care and treatment provided by 14 hospital trusts in England: overview report. England: NHS.
Honoré, C. (2004) In Praise of Slowness: How A Worldwide Movement Is Challenging the Cult of Speed. London, Orion Books.
Health Education England and the Nursing and Midwifery Council (2015) Shape of Caring: Raising the Bar. https://www.hee.nhs.uk/sites/default/files/documents/2348-Shape-of-caring-review-FINAL_0.pdf
(Visited 198 times, 1 visits today)