Recently, the BMJ Sexual and Reproductive Health created a number of 'trainee editor' posts, with a trainee working alongside an associate editor in their country for one year. Trainee editors will gain knowledge and experience as a peer reviewer and also of the peer review process, together with skills that will prepare them for joining editorial teams of journals in the future.
In the coming weeks, the BMJ SRH blog will provide a short feature on each new trainee editor. Our first featured trainee editor is Rebecca Blaylock.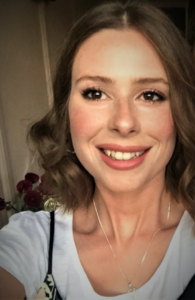 Rebecca is a multidisciplinary sexual and reproductive health researcher, and works as the Research and Engagement Lead at the Centre for Reproductive Research and Communication at BPAS.
She received her training in public and global health (MPH) from Imperial College London, where she was awarded an academic scholarship, and she also has an undergraduate degree in Social Anthropology from the University of Cambridge. Her current research encompasses several projects on abortion, contraception, and public health and pregnancy. She also leads WRISK, a project funded by the Wellcome Trust which aims to improve the communication of pregnancy-related risk.
Rebecca, what are you most looking forward to as a trainee editor?
Rebecca: I'm really looking forward to seeing all the work that is happening in our field first-hand and developing my own editorial and research skills under the mentorship of the Associate Editors. I'm also looking forward to becoming more embedded within our fantastic SRH community here in the UK which isn't always easy if, like me, you sit outside of a university or the NHS.
What do you consider to be the biggest challenge facing sexual and reproductive health?
Rebecca: SRH is one of the very few sectors that saw a 'silver lining' during the Covid pandemic with the introduction of telemedicine and 'no touch' models of care in abortion services. However, I think the story is far from over. We still don't know what aspects of telemedicine will be adopted permanently. We also need to further our understanding of who telemedicine serves and who it may leave behind. Linked to this is the enduring challenge of the criminalisation of abortion across many countries in the world. Not only does it perpetuate stigma, but it also stifles innovation in service delivery.
Follow Rebecca on Twitter: @rbcca_blaylock
(Visited 425 times, 1 visits today)