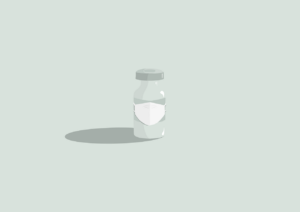 While there has been some movement in our top 10 list this month, Zemedikun et al. have retained the top spot. While COVID-19 still features in our list of most-read papers, we are starting to see a wider variety of topics beginning to make the cut.
Our only new entry this month is by Topless et al., who performed a case-control analysis on data from the UK Biobank. The authors aimed to determine whether having a methotrexate and/or folic acid prescription was associated with differential risk for COVID-19 diagnosis or mortality. Using logistic regression statistical models, they found a 1.5-fold increased risk for COVID-19 diagnosis and 2.6-fold increased risk for COVID-19-related death among those who had been prescribed folic acid supplementation. They found that prescription of methotrexate was not associated with an increased risk of diagnosis of COVID-19 and they were unable to make an estimate for COVID-19-related death in the small sample of those who were only prescribed methotrexate. While the data come from a large population-based cohort, the authors acknowledge that their findings cannot be generalised outside of the middle-aged (>45 years of age), white European demographic that dominates the UK Biobank cohort. Furthermore, owing to the observational nature of the data, causality cannot be inferred from their findings. 
Below is the full list of papers that were the most read in BMJ Open during September 2022.
Like what you see? Follow this link for all our most recent content.
(Visited 240 times, 1 visits today)