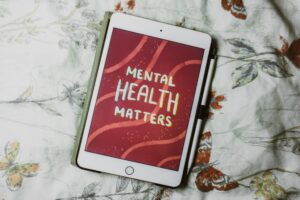 Mental health is an extremely important topic and plays a big part in all of our lives. While progress has been made to break down the stigma surrounding mental health, there is still a long way to go. Research into mental health policy, epidemiology, advocacy and treatment is imperative and is worth celebrating. In our blog this month, we want to take a moment to celebrate some of BMJ Open's top mental health papers by Altmetric score from this year. Here are five papers that caught the attention of readers globally.
NeuroBlu, an electronic health record (EHR) trusted research environment (TRE) to support mental healthcare analytics with real-world data.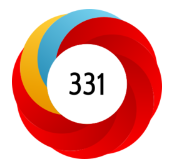 In their Cohort profile, Patel et al.  describe their real-world data repository, NeuroBlu. The repository uses deidentified electronic health record (EHR) data from US mental healthcare providers, including but not limited to data on sociodemographic characteristics, mental health service contacts, hospital admissions and prescribed medications. So far, Neuroblu has provided supporting data for epidemiological studies and has been used to develop data visualisation tools. 

Lifetime prevalence and correlates of perinatal depression in a case-cohort study of depression.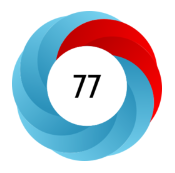 Kiewa et al. conducted a case-cohort study within the Australian Genetics of Depression Study to investigate the prevalence of perinatal depression, timing of onset and duration of symptoms. This was investigated in two groups of women with major depressive disorder that experienced perinatal depression with or without prior history of depression.  Kiewa et al. found that the prevalence of perinatal depression among parous women was 70%. The authors highlight the importance of perinatal depression screening in women with a history of depression or adverse childhood experiences. 

Mental health and mental well-being of Black students at UK universities: a review and thematic synthesis 
To explore the experiences that affect the mental health and well-being of Black university students in the UK, Stoll et al. conducted a qualitative thematic synthesis. From the 12 articles that were included, the authors identified several themes which affect the mental health and well-being of Black university students in the UK, including academic pressure, learning environment, Black gendered experience, isolation and alienation, culture shock, racism and support. The authors highlight that these are areas that need to be addressed by higher education policy makers and key-decision makers. In addition, they also highlight the need for further research into the mental health experiences of Black university students in regards to Black identities, suicidality, mental health language, the physical environment, and racism and other institutional factors. 

Brief assessment of male depression in clinical care: Validation of the Male Depression Risk Scale short form in a cross-sectional study of Australian men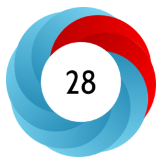 Herreen et al. conducted a cross-sectional study in order to develop and validate a short-form version of the Male Depression Risk Scale (MDRS-22) for use in primary care. Alongside this, the authors also set out to examine the associations with prototypic depression symptoms, psychological distress and suicidality. Herreen et al. recruited a community sample of younger and older men residing in Australia, of which a subset of the original sample were followed up after 8 months later. Herreen et al. managed to compile a short version of the MDRS tool. Although this version of the tool consists of only seven items, it still captured all of the domains that were included in the original tool and was shown to be effective at predicting elevated symptoms of depression at follow-up. In addition, the results of this study indicated that participants with mixed symptoms had a significantly higher risk of mental illness and current suicidality than those with exclusively prototypic symptoms.

Quality of clinical practice guidelines for inadequate response to first-line treatment for depression according to AGREE II checklist and comparison of recommendations: a systematic review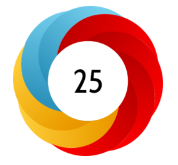 A systematic review to assess the similarities in recommended strategies among clinical practice guidelines for the treatment of adults with inadequate response to first-line treatment was conducted by Cordeiro Gabriel et al. The authors searched for high quality and/ or clinically relevant clinical practice guidelines to include in their systematic review. Overall, 46 clinical practice guidelines were identified and eight were selected. Cordeiro Gabriel et al. Found that relevant clinical practice guidelines had presented shortcomings in their recommendations, some of which included the absence or divergences in the provided definitions of inadequate response. They found that overall most clinical practice guidelines recommend reassessing the diagnosis, evaluate comorbidities, adherence to treatment, increase dosage of antidepressants, and psychotherapy. 
(Visited 644 times, 1 visits today)