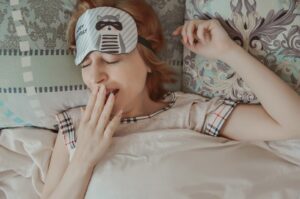 Although COVID-19 articles still dominated our top 10 list in May, two of our new entries this month have a different focus. Our most read article from Li et al. has moved up the chart from its previous spot at number 6, this article is a systematic review protocol on the impact of COVID-19 on female fertility. At number two we have Houben et al. with a cohort profile on mothers and children in the Netherlands, previously at number 3.
Neurological manifestations of COVID-19 infection 
Our first new entry is at number three: a protocol from Espiritu et al. This protocol outlines a retrospective study to investigate the neurological symptoms in COVID-19 patients and their clinical outcomes. The medical records of COVID-19 patients with and without neurological symptoms across 37 institutions in the Philippines will be compared to determine whether there are any differences in mortality, duration of ventilator dependence, intensive care unit (ICU) admissions, length of ICU stay, and length of hospital stay.
Prescription medications for sleep disturbances in women 
At number seven is a new entry from Solomon et al. examining the effect of sleep medications on sleep disturbances in women. The participants were drawn from the Study of Women's Health Across the Nation (SWAN): a study to determine the biological and psychosocial changes that occur during the menopausal transition in women.
In this observational study women who did not take sleep medications were compared to new users of sleep medications. After two years the women taking medications did not experience a significantly higher reduction of sleep disturbances than the women not taking medications. This suggests that long term usage of sleep medications may not be effective in reducing sleep disturbances.
Sham treatments for back pain patients
The third new entry is at number ten: a meta analysis from Lavazza et al. on the effects and reliability sham procedures in manual therapy trials for the treatment of back pain. 24 trials published up to September 2020 were included in this review. Patients receiving manual therapy, sham treatments, and no treatment as part of the trials were compared.
It was found that although participants receiving manual therapy reported slightly higher improvements in pain compared to those receiving sham therapy, it was not a statistically significant improvement and the trials were of a low quality. As such, higher quality studies with reliable sham therapy procedures are required in this area of research.
Here is the full list of most read papers in BMJ Open during May 2021:
*Most read figures are based on pdf downloads and full text views. Abstract views are excluded.
Like what you see? Follow this link for all our most recent content.
(Visited 453 times, 1 visits today)