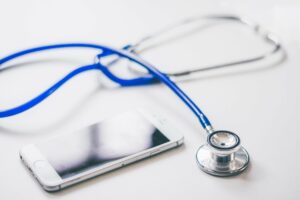 Throughout 2020, social media companies were dragged into the spotlight of the traditional media over the spread of misinformation. Debates raged over corporate responsibility to prevent their channels being hijacked to spread harmful misinformation, both of a political nature in the US elections and for medical and scientific messages relating to the pandemic. This issue is particularly important because social media platforms have become the one of main sources of information and news for huge swathes of the world's population.
Global reach
Platforms such as TikTok and Instagram have enormous global reach with over a billion users each. Those who think these apps are almost exclusively used by Generation Z to share images or short videos of brunch and beaches will be surprised to learn that around 30% of users are over 35, and the most active creators of dance videos on Douyin–the Chinese equivalent of TikTok—are in their sixties.  Even the name 'social media' now is quaintly reminiscent of its early use of reliving nights out or sharing amusing cat videos, but the term feels outdated now that these services are the primary information sources for many users.
The reach of social media and range of content that people consume on them makes them powerful platforms to reach huge numbers of people—a fact not lost on commercial organisations. Over 70% of US businesses use Instagram for customer engagement. These platforms can equally be powerful tools for health promotion.
COVID-19 and mental health
Numerous studies are being published about how COVID-restrictions have taken a harsh toll on mental health. Mental wellbeing, COVID-19 effects and vaccination information are some of the most important health topics of the pandemic. Encouragingly, across social media many people from celebrities to creators with small followings have been open about their own struggles with mental health, which helps destigmatise mental illness, and have been actively promoting the need to look out for others. Furthermore, the sites provide connections between people, which have never been so important as during the pandemic. For many who have had to self-isolate, their social media networks have enabled contact with others.
Prevention or early intervention long before people get to a mental health crisis is hugely beneficial to wellbeing and can potentially reduce the pressure on health services. Some health professionals are recognising the power of social media platforms to reach large numbers of people. Whilst these sites are not set up for individual therapy, general advice can be widely disseminated.
Dr Julie Smith is a clinical psychologist based near London who realised the opportunities presented by Instagram and TikTok for educating people about mental health. The fact that Smith is a professional with the warm, friendly demeanour of someone you would like to go for a coffee with might be key to her success in building audiences of over 400,000 followers on Instagram and a staggering 2.8 million on TikTok.
Relatability
People are more likely to respond to people they can relate to on social media, which is key to the speed with which misinformation is spread. Many people prefer to listen to someone that they work with or know from the pub than to government scientists, and are now less likely to accept a health message from a serious and suited figure than they were a few decades ago. Relatability is now more credible than authority for many people.
Reach on social media platforms is about appeal, so building large following can be helped by adopting some of the popular trends and styles as well as having a high degree of trustworthiness. Across social media platforms, trends are evident after just a few minutes browsing, and Smith has clearly developed a good understanding of how to harness TikTok culture. "I just held up my phone and started talking about mental health. Over time I became more aware of various trends around specific music and sounds, and I played around with using some of them as a way of making mental health awareness messages more accessible."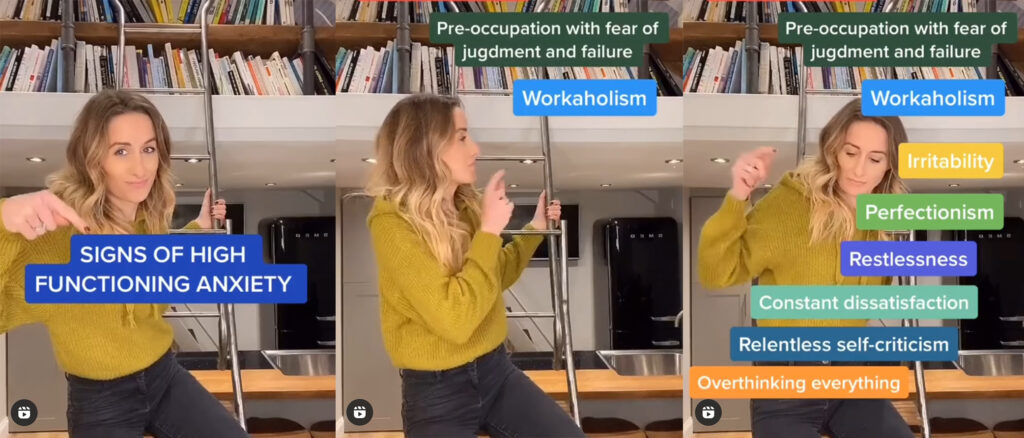 From educating colleagues to teaching the world
Another health professional successfully using this sphere to educate is Dr Karan Rajan, a surgeon and lecturer at Imperial College London and Sunderland University. He began his media journey making 'how to' videos for healthcare professionals and posting them on YouTube but he soon realised that it was not just colleagues who could benefit from online health education, and saw the potential of social media. "Over the years, seeing the amount of misinformation online, I've realised I need to aim information at not only healthcare professionals but members of the public too, and short-form content is memorable and shareable." Now Rajan has over 193,000 Instagram followers and 3.7 million followers on TikTok. Like Smith, Rajan has an engaging personality, like that friend who is full of interesting facts, and he does not shy away from appearing on a video whether in scrubs or just out of bed.
To put these medical influencers' huge followings into context, the primetime viewing figures for Fox News Channel and CBS are around 3.7 and 2.3 million respectively and some of the BBC's flagship news programmes have audiences of around 4.5 million.
The potential reach across Instagram and TikTok makes them invaluable tools to disseminate health messaging and counter some of the misinformation. Smith explains, "Social media is not perfect. But one thing it does well is provide you a free space on which to connect with millions of people across the world. Whether we like it or not, this is where people are communicating with each other. This is where people of all ages are receiving information. I realised I could either sit in my office and complain about the negative aspects of social media (of which I can do nothing about) or I could get stuck in and put something positive and helpful out there."
Helping people while fighting misinformation
Educating members of the public about heath and how to look after themselves and others has never been so important as during the pandemic. It is clear from reading comments on Smith's videos that they are providing real benefit to people and that she is achieving what she set out to do. "I initially thought it would be mostly young people, but I have been overwhelmed with messages and emails from people of all ages. Lots of people express their gratitude that the videos have given them hope. Others are parents who have used the videos alongside their teenage children to talk about mental health. Others report that they were encouraged to seek help and are now in therapy and finding it helpful. I wanted to reach people, but I never imagined it would have this impact."
Anxiety and depression can result from negative thought processes that spiral more and more out of control, which, coupled with a general sense of restricted access to medical services during the pandemic, could be a dangerous combination for people prone to those conditions. Having resources from professionals like Smith could help break negative thought cycles. Some of her videos tackle those issues head on. Although this form of information provision will never be a substitute for therapist-patient interactions, these messages can fulfil an important preventative role.
Other videos provide useful tips for anyone to help boost positive mental health, touching on many of the subjects that cause unnecessary worry for people. Some may appear obvious but helpful reminders to 'not judge yourself against others', for example, or that 'it is OK if a stranger doesn't like something that you do', can help people to stop getting into repetitive negative thought patterns. Whilst she might help people to recognise when to seek help, her social media presence is not about individual therapy. Smith also supplements her health messages with interesting psychological facts and fun content—even to the extent of falling into a cold river in 'shock' when she reached 2 million followers.
Rajan provides a range of health-related content from interesting
and sometimes quirky medical and scientific facts, to answering followers' questions about being a surgeon, and he also fights misinformation by presenting pandemic or vaccine related facts and figures in an accessible way. "My aim with most of my videos is to give someone a fact or piece of information that is useful or relevant that they can apply to their daily life. Even if not, it's something to share with friends. I think people are more willing to seek health information online and if it comes across in an entertaining way people are more likely to give it a go."
Positive response
The era of stern doctors giving stark health warnings in white coats is very much in the past. Consumers in all areas are much savvier and respond better if they are making their own choices, which is an important consideration for how preventative messaging lands. For example, telling people that using their phones in bed at night will negatively affect their sleep is less likely to influence the behaviour of many people than Rajan's approach of explaining the blue light and melatonin interaction and letting the viewer work out the consequence for themselves. As Rajan notes "The decision must always be an autonomous one…thankfully we have moved away from the traditional patriarchal Doctor-patient relationship." Both creators seem to have hit on a winning formula of information and friendly advice.
For both Smith and Rajan, their content has been well received and given the prevalence of negative online behaviour, they have largely avoided hostile reactions.
"So far, I have been lucky enough not to experience much in the way of trolling," says Smith, who recognises the positive impact her work has on people.  "It has been the incredible feedback that has fuelled me to continue. I expected some negative judgment from professionals because I was swimming against the tide. I'm sure there have been professionals who don't like it, but they have not offered me their criticism just yet. In fact, many old colleagues and friends across both mental health and general practice have been very positive about the work as a free resource for people who want to work on their general wellbeing." Watching Smith's TikTok videos and reading the comments, it is hard to believe that any mental health professionals would be opposed to her approach or recognise that her work is having a positive impact, especially as she is clearly careful to respect ethical boundaries.
Some of Rajan's content is bound to provoke some degree of negativity where he seeks to demystify some of the facts and figures around COVID and the vaccination programme, but he is clearly striking the right note with most people. About the reaction to his content, he says he has had overwhelmingly positive feedback from peers and members of the public. "There will always be some that don't agree or like something but that is the nature of having a presence online," he reflects.
Short content compliments traditional approaches
One often raised belief is that the popularity of short-form content will ultimately stifle more in-depth coverage and lead to sound-bite coverage of important issues. Rajan disagrees with this view. "There will always be roles for all forms of content," he says "I see short form content as something someone can enjoy in their own company or share with friends. Longer form content as something to sit and watch with company or family and if you want to gain more insight on a topic." An advantage of short-form content produced for TikTok or Instagram posts is the brevity and ease of sharing, allowing access to a wide audience. Using links in the video description on Instagram, for example, helps direct users who want more depth to a longer piece on IGTV or YouTube. Indeed Rajan has a range of longer content on YouTube and IGTV in which he can cover topics in more depth, and Smith has also developed a range of longer videos also using IGTV.
It has no doubt been a steep learning curve but having clear metrics such as views, likes and comments, which also allow direct feedback from users, means that content generators can quickly see what works and adapt their approach. It is obvious that Smith and Rajan are skilled communicators, adept at developing content for their channels which should make them in demand from more traditional media outlets. Smith describes some of her new ventures that have opened up as a result of her online presence. "I have since been working alongside the British Red Cross in their campaign to make basic first aid more accessible and produced videos for the BBC on helping both children and adults to cope through the pandemic." Smith's 'new media' activities have led to an opportunity in one of the oldest mediums, and she recently announced that she is working on a book. Taking advantage of the interaction with users that social media platforms allow, she has been able to ask for input from her followers as to what they would like to see included in the book.
Advice from the influencers
Most things are never as easy as they look but making a TikTok or Instagram video really is as simple as picking up your phone and pressing record. However, building a multi-million following requires much more attention to what makes compelling content. What advice do our influencer clinicians have for those who have a burning desire to share their expertise?
"The most important things for me were to focus on one clear message at a time (especially on TikTok where you have a maximum of 60 seconds) and to make that message as engaging as possible," says Smith. "If the delivery is boring, it is too easy for people to scroll onto the next video." Personality and enthusiasm go a long way in social media and Rajan advises "It's a classic line but TikTok is all about authenticity – just be yourself and have fun!"
The old adage goes that the best way to fight fire is with fire, although as a fire fighter would probably point out, foam, CO2 or a good old-fashioned blanket is more effective by cutting off oxygen to the flames. Extinguishing false narratives and conspiracies around science and medicine is possible by flooding the channels by which they are spread with accessible factual content. Enabling people to understand how to live healthier lives is a long-established disease prevention approach. Social media platforms allow both functions to be done more easily and directly than ever by a range of professionals. It's time to activate selfie mode and press record.
See Dr Julie Smith on TikTok and Instagram (@drjuliesmith)
See Dr Karan Rajan on TikTok (@dr.karanr) and Instagram (@drkaranrajan)
(Visited 1,730 times, 1 visits today)