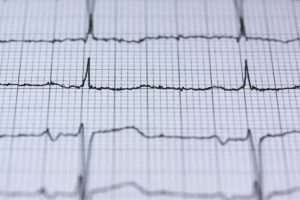 September was a busy month with six new entries to our top 10, including a new paper at number one. These join four previously published papers that continue to catch readers' attention.
In eighth place, Bolijn et al. investigate sex differences in the prevalence of major and minor electrocardiogram (ECG) abnormalities in a multi-ethnic population living in Amsterdam. They find that women have an overall lower age-adjusted prevalence of major ECG abnormalities than men. However, they report that sex differences in the prevalence of major ECG abnormalities are smaller in the ethnic minority groups than in the Dutch, particularly in older age groups. Given the association of major ECG abnormalities with cardiovascular disease (CVD) morbidity and mortality, they highlight patient groups who may benefit from prevention strategies to reduce the future burden of CVD.
In at number five, we have a comparative, descriptive analysis of payments disclosed on drug company and charity regulator websites. Ozieranski et al. find that both donors and recipients under-reported payments in 2012–2016. As a result, the authors question whether publicly available payment disclosures effectively address concerns about conflicts of interests resulting from industry payments. They call for increased standardisation.
Two new entries look at prescribing practices. In their communication article, Nutt et al. discuss the barriers to prescribing medical cannabis in the UK in an attempt to understand why the UK lags behind many other countries who have also legalised cannabis-based products for medicinal use. Kua et al. qualitatively explore the perspectives of health professionals towards deprescribing practice in Asian nursing homes.
Given the current climate, it is unsurprising to see September's most popular article relates to the global pandemic. In their prospective cohort study, Mancuso et al. report that 60.6% of positive SARS-CoV-2 cases diagnosed before 22 March in Reggio Emilia, Italy, achieved viral clearance (which was measured as the first negative swab) by 22 April 2020. Median time to viral clearance was found to be 30 days from diagnosis and 36 days from symptom onset. Their results suggest that follow-up testing should be done after more than four weeks once patients are symptom-free, which is contrary to most current regional surveillance protocol recommendations. 
In case you missed them first time around, here's the full list:
Like what you see? Follow this link for all our most recent content.
(Visited 359 times, 1 visits today)