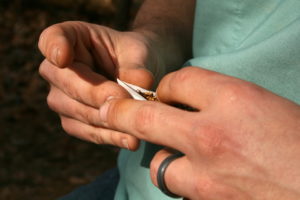 December saw three papers from BMJ Open's latest issue enter into the top 10 most read articles. In eighth position is a cross-sectional survey from the UK that found adult smokers who rolled their own cigarettes were less likely to quit compared to smokers of manufactured cigarettes. The authors attributed this difference to the lower cost of roll-your-own smoking. In at tenth position is an ethnographic study of patients, therapists and other staff about the auditing of therapies for stroke rehabilitation in the UK, particularly the performance target that 45 minutes of each therapy should be offered to stroke patients. The study uncovered differences in the way therapies were delivered and interpreted by therapists with audit practices varying widely across sites. Our final new entry is in fourth position, a population-based ecological study in Australia that found no association between mobile phone use and incidence of brain tumours in adults aged 20–59.
BMJ Open's most read paper of December is a clinical trial of the health effects of coconut oil, butter and olive oil published earlier in the year by researchers at the University of Cambridge and supported by the British Broadcasting Corporation. The authors found that butter raised low-density lipoprotein cholesterol (LDL-C) more than coconut oil, whilst coconut oil's effects on LDL-C did not differ from olive oil.
Most read figures are based on pdf downloads and full text views. Abstract views are excluded.
(Visited 528 times, 1 visits today)