BMJ Open: September Editors' Picks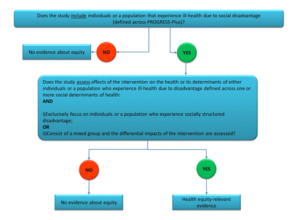 Each month the editorial team at BMJ Open select highlights from our recently published articles. We hope you enjoy our September highlights. You can access all the material published in September here. 
Improving peer review of biomedical research: are interventions effective?
Peer review is considered the best method for evaluating the acceptability of a manuscript for publication. However, its effectiveness has been questioned and previous research suggests interventions to improve the quality of peer review have limited impact. Chauvin and colleagues present a protocol for a study that tests the performance of a novel online tool and training module for helping early career peer reviewers assess the reporting of randomized controlled trials published in medical journals, including BMJ Open.
Is exercise an effective treatment for depression?
Depression is a common mental disorder, but the current treatments are not effective in all patients and have adverse effects; this has led to a search for alternative therapies, with exercise being an attractive candidate. Krogh and colleagues conducted a systematic review of randomized controlled trials to assess the effects of exercise in participants diagnosed with depression. The analysis indicates that, when looking at the few high quality studies in the area, exercise does not improve quality of life, depression or remission after the intervention, with data regarding adverse effects insufficient to reach a valid conclusion.
Urbanicity and changes in breastfeeding
The promotion of breastfeeding is one of the interventions identified in research as having the largest potential impact on global child death. Oakley and colleagues use a cross-sectional household survey, conducted as part of the Andhra Pradesh Children and Parents Study, to explore whether village-level urbanicity and socioeconomic factors are associated with breastfeeding practices in India. Here, early stage urbanicity is associated with a shorter duration of breastfeeding. The researchers conclude that programmes to protect and promote breastfeeding should be considered in transitioning communities.
Psychological support for cardiac rehabilitation patients
Up to 20% of people with coronary heart disease experience symptoms of depression, which increases the risk of cardiac morbidity and mortality. Turner et al use in-depth interviews to explore patients' and nurses' views on the provision of psychological care within cardiac rehabilitation services. Thematic analysis revealed that patients and nurses value psychological support being delivered within cardiac rehabilitation programmes rather than in parallel with the care they receive. Time constraints and limited resources were identified as barriers.
Course and prognostic factors of cognitive deficits after CNS trauma
Traumatic brain injury (TBI) is strongly implicated as a risk factor for a range of cognitive impairments, but little is known about its natural history or relationship with other factors. Mollayeva and colleagues have published a protocol to conduct a systematic review on the topic with results grouped by 1) prognostic factors of cognitive deficits and 2) development of cognitive deficit in patients with CNS trauma.
Do hospitals perform better when led by doctors?
It is often assumed that doctors are well placed to lead hospitals and healthcare organisations, but what is the evidence behind this assumption? Clay-Williams and colleagues conduct a systematic narrative review that supports the inclusion of doctors on organizational governing boards, but also reveals a lack of empirical evidence comparing directly the performance of medical and non-medical managers.
Developing a framework for health equity
Randomised controlled trials can provide evidence relating to the equity impact of an intervention, but it is often poorly reported. Using an iterative consensus building process, an interdisciplinary and international research team have developed a conceptual framework that can be used improve the evidence base of health equity.
(Visited 111 times, 1 visits today)