23 Nov, 15 | by Gary Mitchell, Associate Editor
We are delighted to introduce Carole Beighton, EBN's guest blogger this week.  Carole Beighton is a multi-professional facilitator teaching at St Georges NHS Trust.  She is an RGN and an RNLD and a part time doctoral research student from the School of Health and Social Care at London South Bank University.  She is the parent of an adult child who has intellectual disabilities and this inspired her to undertake her PhD which is entitled: Understanding the relationship between parents who identify 'positive aspects' of parenting their child who has intellectual disabilities and the parents self-reported health and wellbeing.
In today's blog Carole discusses parenting children with intellectual disabilities.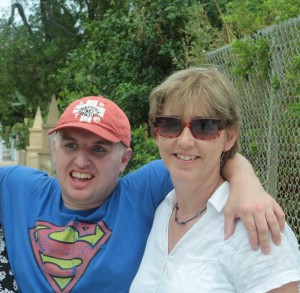 Click Here to Read Carole Beighton's Guest Blog on Parenting Children with Intellectual Disabilities