Dr Alison Rodriguez, Lecturer Child and Family Health, University of Leeds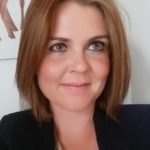 This week's EBN Twitter Chat on Wednesday 20th July between 8-9 pm (UK time) will be hosted by Alison Rodriguez (@ARodriguez339) Lecturer Child and Family health, University of Leeds and will focus on 'dignity in palliative care across the livespan. Participating in the Twitter chat requires a Twitter account; if you do not already have one you can create an account at www.twitter.com. Once you have an account, contributing is straightforward. You can follow the discussion by searching links to #ebnjc, or contribute by creating and sending a tweet (tweets are text messages limited to 140 characters) to @EBNursingBMJ and add #ebnjc (the EBN Twitter chat hash tag) at the end of your tweet, this allows everyone taking part to view your tweets.
Patient dignity is a core value/aim of palliative care across the lifespan. Personal dignity is often discussed in relation to independence, so as we become more dependent on others through illness, it is assumed that we lose some of our dignity, or our sense of dignity. Indeed, there are claims that a loss of dignity encourages individuals to seek an assisted or hastened death (Chochinov, 2012). The model of dignity conserving care was developed to provide holistic direction for health professionals (Chochinov, 2002). This model, derived from (adult) patient experience, identifies 3 aspects of dignity:
Illness related – bodily concerns/problems, symptom distress.
Dignity conserving repertoire – individual to the patients psychology and spiritual beliefs – continuity of the self, role preservation, legacy, conserving pride, hope, autonomy, control, acceptance and resilience.
Social dignity – the quality of interactions with others – privacy, boundaries, social support, care tenor, burden to others, bereavement concerns.
Question to consider before the Twitter Chat:
How do you define dignity? What supports your sense of dignity?
Is the model of dignity conserving care relevant to all palliative care populations (including younger populations)?
Given service constraints, are we providing dignified palliative care?
Do we have sufficient access to dignity related palliative/end of life care education and training? Are training needs identified?
To achieve dignity in palliative care should we be reaching out beyond dedicated services and look more at encouraging cultural change? Developing supportive communities? How can this be achieved?
Useful reading
Chochinov, H. M. (2002) Dignity conserving care: a new model for palliative care. JAMA, 287, 2253-2260.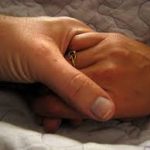 Chochinov, H. M. (2012) Dignity therapy: Final words for final days. Oxford: Oxford University Press.
Wegleitner, K., Heimerl, K. & Kellehear, A. (2016) Compassionate communities: case studies from Britain and Europe. London: Routledge.