16 Jan, 15 | by Guest Post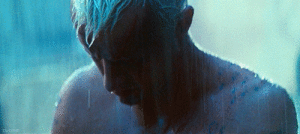 In this blog, Ross Fisher (aka @ffolliet) takes us into a little-taught area of medical professionalism.
Presentations.
In this introductory blog, we'll be introduced to a new (well, new-to-me) way of thinking about the oft-repeated act of standing before an audience of our peers and beginning to speak …
We teach clinical skills and yet presentation skills we assume happen by imitation, osmosis or perhaps even magic. The current reality of almost every presentation delivered leads us to the inescapable conclusion that we should teach presentation skills too. They are no more innate than auscultation or performing a lumbar puncture.
The evidence is in the scientific conferences and meeting rooms across our land. With the appropriate resource open, text has usually been copied directly into the chosen presentation software, some clip art and pie charts are added, a template may be applied and the creation is complete. It is then read verbatim to the audience, frequently with no further preparation, the presenter facing the screen. This is not an effective way to share information: most recipients of such presentations would grudgingly acknowledge this fact. What is hard to believe is that this flawed process is virtually universal, repeated even by those who recognise its limitations.