By Dr Joseph Hawkins, Consultant in Palliative Medicine, Clinical lead for End of Life Care, Ashford and St Peter's NHS Foundation Trust. Twitter: @JoeHawk75825077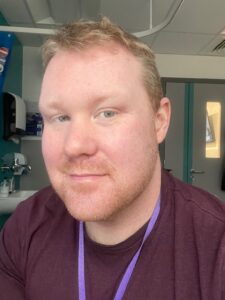 Hello tree,
I was a teenager when I first appreciated you.
Your greens were greener then,
But then my hair was thicker
So I shouldn't compare
Glass houses and all that.
When last I looked out
You were flowering
The Victorians knew you
As a candle tree
For those flowers
They lit the way
Funny when I think of it,
So many times I tried paths
Seeing flowers ahead
Yet now I can't recall their colours
They seemed so important then.
Now the flowers have gone
When was that? -it feels like yesterday
I must have seen them go and not
Wondered at their passing
Now your branches wave brown leaves
Like flags of seasonal surrender.
I'll not see you next year,
But I'll remember your flowers
And your very green leaves.
You didn't know me
But I knew you
And that's enough.
Also by this author:
(Visited 432 times, 12 visits today)