In this blog, Mark Taubert talks to Julian Abel about Compassionate Communities and what a Compassionate Country Wales may look like.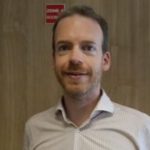 MT: Bore da, Julian, croeso y Gymru. Great to chat to you. Let's get straight to the bare bones. Vaughan Gething, Cabinet Secretary for Health in Wales, announced on July 3rd that Wales is to become a Compassionate Country. You and I are here to chat about what this may look like, on the background of the Compassionate Communities and Compassionate Cities approach and all the work that has been done worldwide and in the UK.
JA: Diolch Mark, yes, so first of all, what did Vaughan Gething say in his speech in Tredegar in Wales? In his speech, he quoted from the Compassionate City Charter (1). This is a document that is a short synthesis of the civic public health approach to palliative and end of life care. In our article, Palliative Care – The New Essentials (2), we describe how palliative care can be viewed as the interplay of four cogs:
– Specialist palliative care,
– Generalist palliative care,
– Compassionate communities and the
– Civic approach encapsulated in the compassionate city charter.
MT: I've seen this and have had some fascinating discussions with Libbie Sallnow and Allan Kellehear about it, author of the Compassionate Cities approach. Could you outline the article's central tenets please for our readers?
JA: In a nutshell, the article has three main arguments.
1. Firstly, palliative and end of life care has been beset by inequity of care between those people with a diagnosis of cancer compared to non cancer terminal illnesses. If we are to provide greater equity of care, covering both harm reduction measures of good disease management and health and well being promotion of relationships of community networks, we can only do this using a public health approach.
2. Health and well being promotion is done best by both the compassionate community that surrounds patients and the civic activity of the compassionate city charter. This includes love, laughter and friendship not just for the patient but for carers as well. Help and support comes in all shapes and sizes and is not confined to patient care. Shopping, cooking and cleaning are equally important to the caring network as direct patient contact.
3. And finally, professional services have a responsibility to help enable the supportive network as their primary focus. This means that these services, working in harmony with compassionate communities, will need to reshape, redesign and coordinate to provide palliative and end of life care irrespective of cause of death, age or frailty. Take an example: A GP, instead of prescribing an antidepressant to someone who is isolated and lonely, tasks them with joining a Welsh choir group that meets in the town hall every Wednesday.
MT: Well played there Julian, using the example of singing for us here in Wales, which is a big passion and forte. So we are now moving it up a notch from compassionate cities, aiming to become the first compassionate country in the world. As a foreigner who arrived in Wales in 2004, I can tell you this place is already very compassionate, so we are really talking about how we can frame this and even brand it, am I right?
JA: Yes, how does Wales maintain and then strengthen and embolden its compassion? There are plenty of great examples of how communities and localities are doing lots to reduce loneliness and poor health. Some schemes have already embraced the compassionate communities approach. Becoming a compassionate country will build on existing structures but will also provide a structure and framework to do more and to get individuals involved who have not been in the loop, but would like to be. It will involve working area by area, organising a civic initiative, combining the different sectors of our societies, to bring about help, support and caring for those people undergoing the experiences of death, dying, loss and caregiving.
MT: I have an interest in Future and Advance Care Planning, and there is a lot that is not currently being talked about between people with serious, life-limiting illness and their health and social care teams, so how can Compassionate Country change that?
JA: A great example of this is something we did at the lunch club held at Frome Football Club. Many professionals feel conversations about advance care planning are difficult. However, done in a way that is sensitive to the people involved, these conversations are usually easier for communities than they are for the professionals. The lunch club meets twice a week and is run by Gerald, who is 85 and very lively. We suggested to him that it would be an idea to introduce the subject of advance care planning. He thought this was a good idea. We went along and had a conversation with about 60 people during their lunch. Gerald agreed to put the advance care planning booklet on the tables once a month for people to look at. He has done this on a regular basis and the response to the booklets is "not again – we have already completed one!"
MT: I'll bore you now with a parallel example, if you don't mind. I run the Cardiff Parkrun every week, would you believe it, Julian. Now before Parkrun, people already ran in parks and elsewhere of course, but now due to this public initiative, you get lots of people doing it in designated places at designated times, with amazing volunteers and helpers. I spoke to a 75 year old runner the other week, who has been inspired to join this free event; I suppose branding something officially gives it more potential for spread and as a talking point, this approach has already worked or compassionate communities in a parallel sort of way? People hear about it and say: "I might tag along and have a look at that."
JA: Imagine if each person in your local Parkrun went to the street they lived in and looked in on a person who is frail and vulnerable, just once a week? So you connect things and by doing so it creates cohesion and you suddenly see the magic happening, where people give their time and fulfil a new role. This means involving workplaces, educational institutions, religious organisations, trade unions, sports and social clubs, state bodies such as councils, our media and governing bodies in participation in setting policies, social media, etc,. All helpful in providing practical support and being there with love, laughter and friendship when it is most needed. Imagine doing a 5 minute talk at your Parkrun and just getting 15 people of the 600 or so who run it interested. That will have a knock on effect, and soon you see a much wider network developing. People come up and say: how can I help, I want to be involved?
MT: I was chatting to someone in our Human Resources Department about Compassionate Communities, and when I finished she burst out with all sorts of ideas how the team could help and so I think that people are really wanting to help out in all sorts of jobs and domains, we perhaps haven't realised this. Naming it as 'Compassionate Country ' could just be a starting point, for people to find out more and then seek out ways of helping the people in our society who are alone and need help. In the past the quickest and easiest thing has been to admit them into hospitals, but I suspect this may be an agent for changing that knee-jerk response.
Finally, we're already making  great start on compassionate communities, for example in Pembrokeshire, where four local communities, namely Saundersfoot, Pembroke/Manorbier, Letterston and Brynberian. are running thought provoking, fun and interactive activities aimed at enabling the people living in these communities to talk more about living well and dying well.
JA: I think Wales, Vaughan Gething and everyone who has been involved in this, including the Byw Nawr coalition, Veronica Snow, Luke Conlon and everyone else, should be congratulated. Compassion and kindness are not added extras but are the basis of quality in our lives. Wales is the first nation to officially declare the aspiration of becoming a Compassionate Country. It makes it possible for these qualities to become embedded in the hearts of the people who live there.
MT: And with Marie Curie, Cruse Bereavement Care Cymru, Macmillan Cancer Support, Hospice UK and Cytun supporting Byw Nawr to achieve the Minister's ambition to give all who are approaching the end of their lives the dignity and support they deserve, I think we are on a strong footing.
Well it's been great chatting to you, hope our conversation will be read by a few people who want more information about this topic. Contact can be made via Twitter @BywNawr or email to Sarah.Coppock@wales.nhs.uk
Thank you, diolch yn fawr, Julian!
1. Kellehear A.  The Compassionate City Charter In: Compassionate Communities: Case Studies From Britain and Europe. Abingdon UK: Routledge; 2016 2016.
2. Abel J, Kellehear A, Karapliagou A.  Palliative care—the new essentials. Annals of Palliative Medicine. 2018;7(2):S3-S14.
(Visited 885 times, 1 visits today)