María Seguí Gómez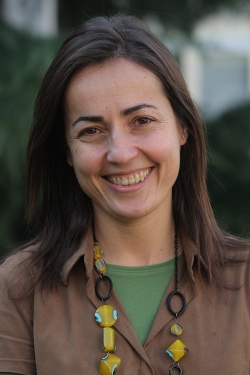 Our board member, Maria Segui, has been appointed General Director of Public Health, Drug Dependency and Consumption for the Government of Castilla-La Mancha, Spain. Comment: This is a huge tribute to Maria's extraordinary talents but a great loss to European Centre for Injury Prevention at the University of Navarra in Pamplona, Spain which she founded only a few years ago.
Kate Carr
Kate Carr became President and CEO of SafeKids Worldwide on October 2, 2011. Previously Carr was Managing Director and Chief Development Officer of Malaria No More, a nonprofit organization. She was also President and CEO for the Elizabeth Glaser Pediatric AIDS Foundation from 1998 – 2005.  Comment: Welcome to the world of injury prevention, Ms Carr.
Gary Smith
The work of Gary Smith, director of the Center for Injury Research and Policy in New Mexico, is highlighted in a warm report.  www.medpagetoday.com Smith has pediatric and public health training and over many years has proven to be an effective advocate.  His most recent contribution relates to falls from high-rise windows but as the piece notes, his interests are wide-ranging and include: choking, furniture tip-overs, bath and shower slips, bunk bed crashes, cheerleading falls, gymnastics accidents, bumps from cribs and playpens, and problems on the playground." Believing that "We know what works, we just need to apply it" he helped establish the hospital Center. Comment: What is there not to like in this laudatory report?  The title! "Accidents Leading Cause of Death in Kids". I am still convinced that using the term 'accidents' (as the writer, not Smith, does) makes it much harder to achieve our goals. I wonder if any readers still agree?
Herb Simpson
The Governors Highway Safety Association's (GHSA) most prestigious award, the James J. Howard Highway Safety Trailblazer Award, was presented posthumously to Dr. Herb Simpson for his outstanding contributions to the field of highway safety through his groundbreaking research. Dr. Simpson's work was instrumental in identifying hard core drunk drivers as a significant contributor to highway fatalities and helped pioneer the concept of graduated driver licensing (GDL), among many other contributions.
Gerald Waters
The Traffic Injury Research Foundation (TIRF) announced that this year's Sweedler Award recipient was Gerald Waters, a road safety advocate from New Zealand. After Waters lost a friend to a repeat drunk driver, he wrote to the Justice Minister asking for a review. He then appeared before a parliamentary select committee and spoke of the need to do more to address recidivist drunk drivers.  Although not an academic, he wrote a paper 'The Case of Alcohol and Other Drug Treatment Courts in New Zealand' highlighting the connection between drugs, alcohol and crime and emphasized the value of alcohol interlocks as part of the solution.
(Visited 58 times, 1 visits today)