Welcome to the first ever, 'Gut Blog'!
Each month Dr Philip Smith, Gut Digital and Education Associate Editor, will be inviting authors of excellent papers, submitted and accepted by Gut, to write a 'Gut Blog'. Occasionally, specially invited guests will also be our monthly 'blogger'.  Blogs will be uploaded to this blog site by Dr Smith. All authors will be chosen by Gut Editor in Chief, Professor El-Omar.
The blogs will be informative, interesting and provide a more informal view on how a paper, guideline or expert review evolved – and what it means for both the medical and scientific community now, and in the future.  It also aims to provide an educational perspective – in essence, providing even more value to particularly important papers.
The Gut Blogs can accessed via social media – both the Gut Twitter (https://twitter.com/Gut_BMJ) and Facebook websites (https://www.facebook.com/Gut.BMJ) – hence you will see the hashtag #GUTBlog frequently used! The blogs will also be available via the Gut homepage (https://gut.bmj.com).
For any comments or feedback do not hesitate to contact the editorial team via https://gut.bmj.com/pages/editorial-board/.
We hope you will all enjoy reading the new Gut Blogs! #GUTBlog
Professor El-Omar and Dr Philip Smith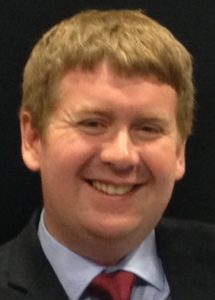 (Visited 90 times, 1 visits today)