The world in which we live is changing constantly at an alarming rate. Prior to working at NHS 24, I worked within the hospital setting within acute medicine; I had no insight into Out of Hours (OOH) care or how I accessed it. If I was unwell, I knew it would keep until I could access the GP surgery the next day or in an emergency I would self present at hospital. Today, access to OOH is now sought on a routine basis for symptoms which are self-limiting in nature and could easily be dealt with and managed by local pharmacies or the individual themselves.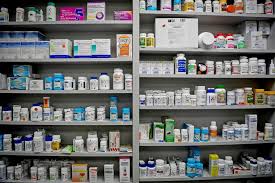 The thing is, we now live in a 24-hour culture in which society expects access to all their health needs at the time and place which is convenient to them. Increased contact is noted within the OOH period to access health care after the GP surgery has closed. In days gone by advice would have been sought from the head of the family (aka Granny) on how to manage these symptoms but now the phone is lifted instantly, and a call is placed to 111.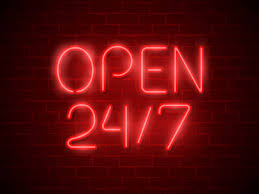 This change in behaviour and how we look after our health (or not) has been particularly noted within the seventeen to mid-thirties age group for symptoms such as coughs and cold like symptoms. These symptoms may only have been present for an hour or less, but callers wish access to medical advice and medication to 'fix' them. It would often seem that no simple home care measures such as taking paracetemol or increasing fluid intake has been taken by them as they frequently wish the health care professional to 'see' or assess them with all their current presenting symptoms. With winter approaching, coughs and colds will be the norm for most of us, so it is now the ideal time to raise awareness and discuss how we educate each other on how to manage these symptoms independently.
But this taps into a broader narrative about personal responsibility for health and wellbeing, supported self-management, and involvement in our care. With a national focus in Scotland on Realistic Medicine (https://www.realisticmedicine.scot/) and putting the person receiving health care at the centre of all decisions about their care, we need to focus on education and ownership of our individual health.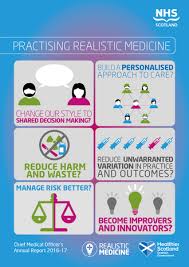 Realistic Medicine has four main aims: shared decision making between health professionals and patients, providing a personalised approach to care, reducing harmful and wasteful care and lastly collaborative work between health professionals to avoid duplication and provide a joined-up care package that better meets societies needs and wishes. This begs the question: 'How do healthcare professionals encourage society to take responsibility for their own health?', which commences with simple illness which do not need healthcare input but education on how to look after yourself when unwell. We should also consider when this education starts such as, during primary school years. How can we encourage and support our younger generations to become health literate so that they can navigate the 'system' in an effective yet appropriate way?
Ms Dawn Orr, Nurse Consultant, Telehealth & Telecare, NHS 24
Join in the conversation in our next Twitter chat on the 13th November, 8-9pm @EBNursingBMJ #ebnjc
(Visited 700 times, 1 visits today)