Twitter Chat Wed May 1 at 8pm (London) UK, 3pm ET (New York; Toronto) with @RobertaHeale and @EBNursingBMJ. Use #ebnjc with every Tweet!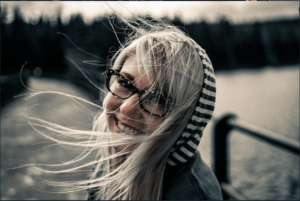 We all know that baby boomers are getting older.  With this comes all the changes in bodies associated with aging and everyone's trying to cash in.  Women in particular are targeted.  Just as every natural process in a woman's life has been marketed and medicalized, so too is menopause. Take hormone replacement therapy, for example.  When I started my work as a nurse practitioner in 1999, HRT had been available for 40 years and was one of the top 10 prescriptions in North America.  Soon afterward the first comprehensive study demonstrated that HRT did not do what it claimed to do…it didn't protect a woman's heart, risk of breast cancer was increased and so on.  https://www.ncbi.nlm.nih.gov/pmc/articles/PMC117851/
This is just one small example of the many, many therapies, both pharmaceutical and nonpharmaceutical, that promise women relief from their perimenopausal and menopausal symptoms. These range from HRT, to antidepressants, to black cohosh tea and much, much more.
These websites show a range of recommended therapies:
https://www.naturesintentionsnaturopathy.com/menopause/diagnostic-testing-for-menopause.html
https://www.menopauseandu.ca/therapies/hormone-therapy/
https://facty.com/conditions/menopause/10-treatments-for-menopause/1/
https://www.medicalnewstoday.com/articles/317530.php
So, what's a woman to do?  AND what should a nurse tell a woman about relief from menopausal symptoms?
TWITTER CHAT SYNOPSIS
The Twitter Chat on May 1 offered a great opportunity for participants to discuss how to help women address menopausal symptoms. Key points arising from the chat are:
Check out more using the hashtag #ebnjc
(Visited 1,169 times, 1 visits today)