This week's EBN Twitter Chat on Wednesday 17th May 2017 between 8-9 pm (UK time) will focus on caring for agitated patients and is being hosted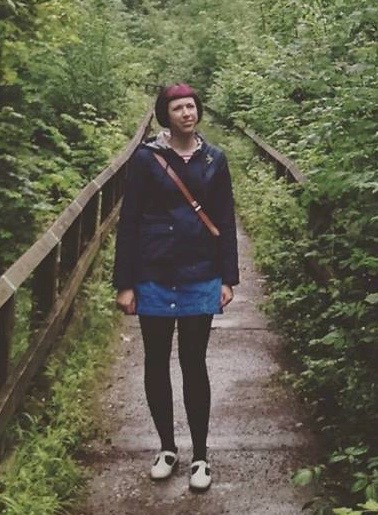 by Angela Teece (A.M.Teece@leeds.ac.uk), Trainee Lecturer in
Adult Nursing, University of Leeds @AngelaTeece and Sam Freeman (s
amantha.freeman@manchester.ac.uk) Lecturer in Adult Nursing, University of Manchester Twitter @Sam_Freeman.
Participating in the Twitter chat requires a Twitter account; if you do not have one you can create an account at www.twitter.com. Once you have an account, contributing is straightforward. You can follow the discussion by searching links to #ebnjc, or contribute by creating and sending a tweet (tweets are text messages limited to 140 characters) to adding #ebnjc (the EBN Twitter chat hash tag) to your tweet, this allows everyone taking part to view your tweets.
What is an agitated patient? It could be a patient who is restless, kicking their legs over the bed rails or refusing to lie still. Or maybe it is the patient who repeatedly flicks off the saturation probe, causing the machine to alarm. Or do you see an agitated patient as one whose behaviour risks serious harm to themselves or you as thei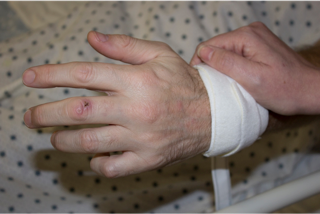 r nurse? The underlying causes for admission to critical care areas is vast. The commonality is the individual is experiencing illness so severe they cannot be managed elsewhere and require drastic intervention. The admission can be traumatic and potentially life altering event. Delirium, which is common amongst intensive care (ICU) patients, can present as extreme agitation, and lead to poor compliance with essential therapies and rehabilitation (Collinsworth et al., 2016). Awakening from sedation or withdrawal from alcohol and drugs may also lead to agitated behaviour.
Management of agitation is dependent upon the severity of the problem and the clinical area where the patient is being nursed. A restless patient might require extra supervision, particularly at night when staffing and patient visibility is poor. Such patients benefit from regular reorientation. In ICU, agitated patients are at risk of removing essential devices, such as central venous catheters, potentially causing serious harm or death (Mion, 2008). In more severe cases of agitation the management approach may be either sedation (chemical) or physical restraint, such as cuffs or 'boxing gloves'. Management of agitated patients presents many issues for nurses in terms of staff morale, resource management and patient safety. Nurses might be concerned about the ethical issues underpinning the use of restraint. A recent court case highlighted that sedation cannot be classed as a deprivation of liberty to critical care patients as they physical illness is restricting their freedom, rather than any sanctions imposes by the hospital. Howver the use and role of physical restraint in management of agitation in critical care was not clarified.
Freeman et al. (2015) sought the opinions of nurses in relation to the use of physical restraint and  found some nurses expressed discomfort about the use of physical restraint and needed more education and support regarding physical restraint use. The authors of this blog are currently involved in further research in this area and would welcome your responses and opinions in this week's Twitter chat., which will focus on:
How do you feel about caring for agitated patients?
Have you experienced problems with patient agitation where you work?
Do you receive help when managing agitated patients?
Do you use restraint?
https://medhealth.leeds.ac.uk/profile/1100/1715/angela_teece
https://www.research.manchester.ac.uk/portal/Samantha.Freeman.html

COLLINSWORTH, A. W., PRIEST, E. L., CAMPBELL, C. R., VASILEVSKIS, E. E. & MASICA, A. L. 2016. A Review of Multifaceted Care Approaches for the Prevention and Mitigation of Delirium in Intensive Care Units. J Intensive Care Med, 31, 127-41.
FREEMAN, S., HALLETT, C. & MCHUGH, G. 2015. Physical restraint: experiences, attitudes and opinions of adult intensive care unit nurses. Nurs Crit Care, 21, 78-87.
MION, L. C. 2008. Physical Restraint in Critical Care Settings: Will They Go Away? Geriatric Nursing, 29, 421-423.
(Visited 5,171 times, 1 visits today)