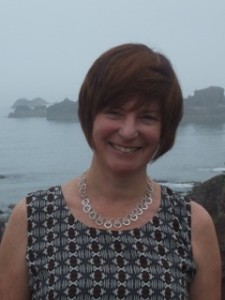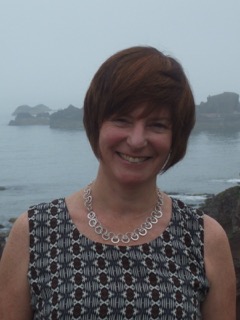 Jo Smith  @josmith175
As the year closes, this month at Evidence Based Nursing we have a dynamic series of blogs focusing on different fields of nursing practice. It is my pleasure, as both a children's nurse and one of the Associate Editor of Evidence-Based Nursing, to introduce you to this weeks bloggers who are outlining the excellent contribution that current and future children's nurses make to practice both nationally and internationally.
Jayne Pentin, Professional Development Nurse, Leeds Children's Hospital shares her passion for supporting nurses to develop and share good practice; Kirsten Huby, Lecturer in Children's Nursing, School of Healthcare outlines ways students are identifying aspect of practice that could be improved through innovation and change, while Marcus Wootton, Senior Lecturer at London South Bank offers an insightful snapshot of nursing in Uganda
Added Value: The Inaugural Leeds Children's hospital Conference
Jayne Pentin, Professional Development Nurse, Leeds Children's Hospital
I have been working as a professional development nurse, children's services, for 15 years and remain enthusiastic about my role, from supporting newly qualified and newly appointed nurses through comprehensive induction and mandatory training, nurses developing the skills to practice in rapidly changing environments, and working with the matrons to ensure education and training is current and fit for purpose. I have been part of many changes, including in 2010 the bringing together of children's services within Leeds Children's Hospital onto one site. I am proud to be part of the Leeds Children's Hospital which provides a comprehensive range of specialist services and is a regional centre offering care and support for infants, children and young people, and their families across Yorkshire and beyond.
The National Health Service comes under intense scrutiny, often for the wrong reasons, highlighted by investigations about poor nursing care in England which makes for uncomfortable reading (Francis 2013; Keogh, 2013). Yet, children's nurses do and are making a difference to infants, children and young people, and their families lives every minute of every day, and finding solutions to meet the challenges of increasingly complex care. So, being apart of the inaugural Leeds Children's Hospital conference was exciting. What struck a chord was the diverse innovating practice and projects aimed at improving care that the nurses, doctors and allied health professionals shared, inspired others and lead change. However, what I found most uplifting was the energy of the conference, the enthusiasm of all who attended, and the networking opportunities particularly for junior nurses who can be daunted and lack experience in sharing ideas and leading practice based projects.
Well done to all who contributed, whether presenting, producing a poster or attending the conference, Jayne.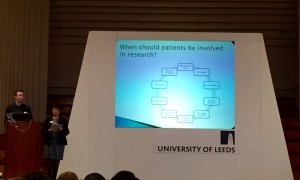 Further reading
Francis R. Report of the Mid Staffordshire NHS Foundation Trust Public Inquiry. London: The Stationery Office, 2013.
Keogh E. Review into the quality of care and treatment provided by 14 hospital trusts in England: overview report. England: NHS, 2013.
(Visited 234 times, 1 visits today)