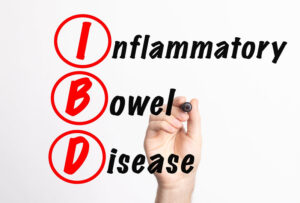 The month of May includes some long-standing top ten entries, as well as some newcomers with a diverse range of topics. 
Environmental toxicants and the risk of rheumatoid arthritis
Published this month, a cross-sectional analysis of the National Health and Nutrition Examination Survey 2007-2016 by Beidelschies et al. has quickly jumped to the top spot.
The aim of this study was to examine the associations between various environmental toxicants and the risk of rheumatoid arthritis (RA) among adults in the United States general population. Based on 21,987 adult participants, including 1418 with RA, the authors concluded that "PAHs [polycyclic aromatic hydrocarbons] are associated with RA prevalence, mediate the majority of the effects of smoking on RA, and are associated with RA independent of smoking status." The authors acknowledge the limitations of the cross-sectional design, the self-reported data and only analysing data based on blood and urine samples.
Burden of inflammatory bowel disease
Wang et al. used data from the Global Burden of Disease Study to analyse the global, regional and national burden of inflammatory bowel disease (IBD) and the temporal trend from 1990 to 2019. In 2019, there were approximately 4.9 million cases of IBD worldwide and the authors summarised that "IBD will continue to be a major public health burden due to increasing numbers of prevalent cases worldwide". Wang et al. noted a decrease of the global age-standardised rates of prevalence, deaths and DALYs but found that a total of 147 out of 204 countries or territories experienced an increase in the age-standardised prevalence rate between 1990 and 2019. The authors hope that their findings will inform policy makers to prioritise the management of IBD but also acknowledge that the variability in study design and data collection methods affected the precision of the estimates and that their analysis model only partially compensated for this.
Association of ear and upper respiratory signs with autism
Based on data from the Avon Longitudinal Study of Parents and Children (ALSPAC), Hall et al. tried to determine whether early ear and upper respiratory signs are associated with the development of high levels of autistic traits or diagnosed autism. The study followed more than 10,000 children from birth to the age of four with their mothers completing questionnaires on signs and symptoms relating to the upper respiratory system, as well as ear and hearing problems. Hall et al. concluded that "very young children exhibiting common ear and upper respiratory signs appear to have an increased risk of a subsequent diagnosis of autism or demonstrated high levels of autism traits." While two of the autism traits were identified using well validated scales, the authors acknowledge as a limitation that not all children were assessed for a diagnosis of autism.
Below are the top ten most-read papers in BMJ Open during May 2023:
Like what you see? Follow this link for our most recent content.
(Visited 193 times, 1 visits today)