In 2011 BMJ Open appeared on the medical publishing scene becoming, in only five years, the world's largest general medical journal (2015 – Five years old and growing). Another year has passed since then, and thanks to defining our distinctive identity, and being rigorous, open and transparent, we have continued to grow consistently and steadily, publishing over 2000 articles last year.
To celebrate this new milestone in our ongoing journey, we are highlighting a selection of articles that gained significant attention in 2016 and exemplify BMJ Open's unique approach.
Systematic review – Addiction
The article that received the highest Altmetric score (1618) last year is a systematic review and meta-regression analysis confirming the closing male-female gap in alcohol use and its related harms. According to the latest Global report on alcohol and health of the WHO, in 2012, about 3.3 million deaths, 5.9% of all global deaths, were attributable to alcohol consumption. As explained in the article by Slade and colleagues from the National Drug and Alcohol Research Centre in Australia, historically, the prevalence of alcohol use and related harms has been between 2 and 12 times higher in men than women. However, the emerging evidence collected in recent decades suggests that alcohol use has changed in younger generations towards closing the male-female gap, and this is indeed what this systematic review of published literature shows.  Beyond confirming the premise, this analysis highlights the importance of working on reducing the harmful use of alcohol in both male and female youngsters as they age to prevent further deleterious effects.
Along the same lines reads this noteworthy article published last week in our Communications section. The authors explored how the UK media and online news represent women's and men's drinking habits to identify ways of better aligning news reporting of harmful drinking with the current evidence drawn by studies such as the one above, and the latest UK alcohol guidelines, which are gender-neutral in their recommendations. Patterson and colleagues show that the image the UK media presents of women's 'binge' drinking is at odds with the existing epidemiological evidence, and may reinforce unrealistic gender stereotypes and hinder public compliance of the neutral-gender weekly alcohol consumption limits. The report emphasizes the need to engage with the media to shift its framing of 'binge' drinking away from specific groups and contexts, and focus it instead on the health risks of specific drinking behaviours.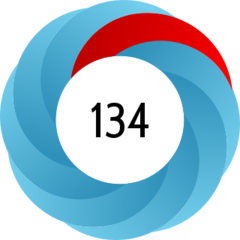 Longitudinal observational study – Paediatrics
The third most disseminated article of last year with an Altmetric score of 1076 set out to explore the influence of paternal involvement in early child-rearing and its potential impact on the children's pre-adolescent behavioural outcomes.
The study included more than 10,000 children that lived with both parents during the first year of age. The researchers evaluated paternal involvement during this year through fathers' emotional response to the child; the frequency of fathers' involvement in domestic and childcare activities; and fathers' feelings of security in their role as parent and partner. The outcome of early paternal involvement was measured assessing the behaviour of the children as they reached 9 and 11 years of age. This long term analysis allowed Opondo and colleagues to establish that rather than the quantity of direct involvement in childcare, it is the psychological and emotional paternal involvement in children's early upbringing, that associates with positive behavioural outcomes in children. Particularly, how new fathers see themselves as parents and adjust to the role seems to be a key factor for successful parenting.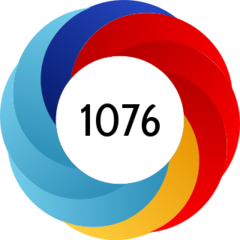 Sweet end: ultra-processed foods and drinks
Observational studies – Nutrition and metabolism
Two enlightening observational studies published in BMJ Open last year revealed two of the main dietary sources of added sugar and emphasized the need to reduce their consumption to control weight gain, caries, and the risk of diabetes and cardiovascular disease.
The first study by Martinez-Steele and colleagues showed that ultra-processed foods, containing five times the content of added sugars than minimally processed foods, make up almost 60% of the calories and 90% of the added sugars consumed in the US. The second study, conducted in the UK, investigated the amount of sugars in fruit juices, juice drinks and smoothies marketed to children. The researchers determined that the mean sugars content in drinks marketed to children was 7 g/100 ml, which is 'unacceptably high' as expressed by the authors.
The new updated WHO guideline on Sugars intake for adults and children calls for a further reduction of free sugars intake to less than 5% of total energy intake, and as demonstrated by these studies, avoiding ultra-processed foods and drinks is crucial to attain this goal.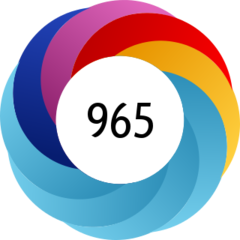 Longitudinal cohort study – Addiction
Tobacco use is one of the main risk factors for a number of chronic conditions, including cancer, lung diseases, and cardiovascular disorders, and the number one cause of preventable mortality (WHO report on the global tobacco epidemic 2015). Despite the extensive awareness of the negative effects of tobacco in our health, millions worldwide continue to smoke. This is partly explained by the difficulty it takes to quit this habit, which is clearly illustrated in this quote of Mark Twain, 'Quitting smoking is easy: I've done it thousands of times'.
This popular study published in BMJ Open aimed to provide a realistic approximation of the estimate number of quit attempts prior to quitting successfully, including in the analyses both successful and unsuccessful quitters. Applying different analyses to the data collected by the Ontario Tobacco Survey, the authors concluded that before quitting successfully, 30 attempts are made on average. This study helps assisting the clinical expectations of doctors and smokers alike, and establishes for the first time that for many smokers it may take 30 or more quit attempts before being successful. These striking results suggest that further increasing the frequency of these attempts could be decisive in reducing smoking prevalence.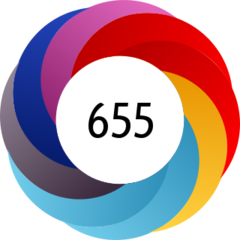 Qualitative research article – Medical education and training
BMJ Open has carved out a niche in qualitative research, and one of the recent highlights in this type of study design investigated the work-life balance of doctors undertaking postgraduate medical training in the UK. Generally, medical trainees spend long hours at work typically supplemented with revision and completion of other training duties. In this timely qualitative analysis published at the end of the year, researchers conducted focus groups and interviews with medical trainees and trainers exposing a lack of work-life balance that negatively impacts on the learning and well-being of medical students. Particularly, this work-life imbalance affected those with children and especially women who faced a lack of less-than-full-time positions and discriminatory attitudes.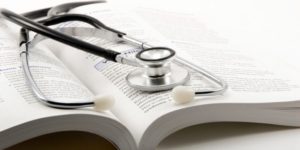 The study revealed that to buffer some pressure of the demanding training, the profession should be looking at structural factors, such as developing a strong social support network, both fostering positive relationships at work and those with family and friends outside work, in order to reduce burnout and improve the well-being of medical trainees.
(Visited 271 times, 1 visits today)