Bard has stopped production and distribution of their urogynaecological mesh products – all 20 of them (see here MDA 2019 014). The question now is what's needed next. 
Carl Heneghan
---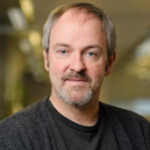 The medical device alert by C.R. Bard, on the 7th March, removed all surgical mesh for stress urinary incontinence (SUI) and pelvic organ prolapse (POP) from the European market.
The alert states that 'It's important to note, there are no specific safety concerns associated with this recall, and there is no need for people to have the device removed or have any extra follow-up checks.
The MHRA  statement further sets out that 'We understand from Bard's explanation that they are stopping production rather than continuing to invest in clinical data to support additional EU requirements – recommending that patients contact their physician with any questions that may arise regarding these products and the associated procedures.
But what are these questions? What are the safety issues? Have there been changes in the safety of the devices that necessitated withdrawal? Should I have my device removed? What constitutes routine check-ups and follow-up care for withdrawn devices? The MHRA and Bard consider these questions are answered; I do not.
Is this withdrawal down to safety? Failing products and an unwillingness to develop evidence of safety (when asked for it ) underpins the vast majority of medical device withdrawals.
In 2012, when the US FDA asked companies to perform mandatory three years follow up studies of vaginal mesh products, nearly 90% of the manufacturers withdrew the device or changed the indication. We showed in our 2017 BMJ Open study that of 119 FDA 522 orders revealed that in 79 (66%) the manufacturer ceased market distribution of the device, and in 26 (22%) the manufacturer had changed the indication.
---
Section 522 of the Food, Drug and Cosmetic Act gives the FDA the authority to mandate manufacturers to undertake postmarket surveillance studies of Class II or III devices, among other criteria, when 'failure would be reasonably likely to have serious adverse health consequences … or the device is to be implanted in the body for more than one year'. See Heneghan CJ et al.
---
Bard was subject to six 522 orders. And for five of these, they ceased distribution of the device, and for one (the Bard prolapse repair system they changed the indication. Bard decision to recall their Avaulta Plus transvaginal mesh was also influenced by a  jury award of more than $5 million to one woman. Bard, therefore, performed no mandated clinical safety studies.
And if I have this right (see the Table) Bard withdrew the Avaulta® Plus Anterior Support System, and the Avaulta® Plus Posterior Support System – cited in the recent MDA 2019 014  withdrawal notice –  seven years ago in the US. Can someone check this as it is important, and then let me know if this is correct.
Table: Bard's US FDA 522 orders in 2012
What next?
Given the growing safety concerns and this latest development, we now urgently need the government to step in and ensure mandatory follow up of all patients implanted with these mesh devices, and others, to ensure patients are safe and informed. We also need a better definition of what constitutes routine follow up and check-ups for failing devices, and we need a more transparent process (similar to the MAUDE database) for housing adverse event reports.
---
Carl Heneghan
Editor in Chief BMJ EBM,
Professor of EBM, University of Oxford
---
Other posts
First do no harm: surgical mesh. Carl Heneghan posted 10th September 2018
UK bans transvaginal mesh: here's 5 reasons why. Carl Heneghan posted 13th July 2018
---
Competing interests
Carl has received expenses and fees for his media work including BBC Inside Health. He holds grant funding from the NIHR, the NIHR School of Primary Care Research, The NIHR Oxford BRC  and the WHO. He has also received income from the publication of a series of toolkit books. CEBM jointly runs the EvidenceLive Conference with the BMJ and the Overdiagnosis Conference with some international partners which are based on a  non-profit model. CH is providing legal expertise on mesh cases.
---
(Visited 2,555 times, 1 visits today)