Pregabalin has some beneficial effects in the management of neuropathic pain. However, there is an increased risk of adverse events and discontinuation because of adverse events.
Igho Onakpoya
---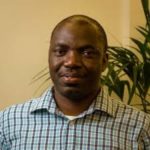 In our recent systematic review [1], we searched for evidence from human trials that compared pregabalin with dummies in patients with neuropathic pain. We included studies of neuropathic pain syndromes including diabetic peripheral neuropathy, postherpetic neuralgia, sciatica, poststroke pain and spinal cord injury-related pain. We statistically combined the results across studies, and used standardized criteria to rate the quality of the evidence.
In total, we included 28 trials with 6087 participants. The duration of intervention was between three and 20 weeks. All the trials were funded by drug companies. Pregabalin caused significant reductions in pain scores and sleep interference scores compared to dummy pills. However, pregabalin significantly increased the risk of experiencing harmful events including somnolence, oedema, tiredness, sleeplessness, visual disturbances, incoordination and euphoria. Pregabalin also increased the risk of discontinuation because of harmful events. Overall, the quality of evidence from journal publications was low.
We identified one charity funded study that compared pregabalin with a dummy, but did not meet our inclusion criteria; interestingly, the results from this study did not demonstrate significant differences in pain scores between pregabalin and dummy pills. This suggests there may be selective reporting of outcomes in journal publications of clinical trials.
Clinicians may prescribe pregabalin for management of neuropathic pain for the short term (less than 20 weeks), but in making informed treatments decisions they should be aware of pregabalin's numerous side effects. More extensive analysis of trials data will hopefully shed further light on its benefits and harms.
---
Igho J. Onakpoya is a Physician and Research Fellow at the Centre for Evidence-Based Medicine, Nuffield Department of Primary Care Health Sciences, University of Oxford and Deputy Editor BMJ Evidence-Based Medicine.  
Competing interests: None declared
---
[1]    Onakpoya IJ, Thomas ET, Lee JJ, Goldacre B, Heneghan CJ. Benefits and harms of pregabalin in the management of neuropathic pain: a rapid review and meta-analysis of randomised clinical trials. http://bmjopen.bmj.com/cgi/content/full/bmjopen-2018-023600
BMJ Evidence-Based Medicine – original evidence-based research, insights and opinion
Read more in the Welcome to BMJ Evidence-Based Medicine Editorial.
Igho Onakpoya
---
(Visited 1,345 times, 1 visits today)