Harmful medicines sometimes stay on the market for longer than they should. When that happens, people are unnecessarily exposed to medicines that may adversely affect their health.
Igho Onakpoya
---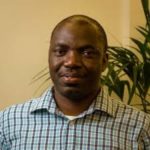 The benefit-harm balance of new medicines is often not fully known at the time marketing licences are granted. More information about harms often becomes apparent only after medicines have gained regulatory approval. When approved medicines are deemed harmful (i.e. "not fit for purpose"), and the risks outweigh the benefits, their marketing licences should be revoked and the medicines taken off the market.
Can we though shorten the time it takes to decide to withdraw medicines which cause serious harm? Here I suggest seven ways.
Strengthening pharmacovigilance systems in low-resource settings: this will improve the range (and volume) of information on reports of suspected adverse reactions and help with quicker detection of harms.
Greater transnational co-ordination across drug regulatory authorities when suspected adverse reactions are reported: this will help minimise inconsistencies in withdrawal patterns across countries when marketed medicines are suspected of causing harms.
Use of frameworks/guidelines to explore the relationships between the use of a medicine and the observation of an adverse event that it may have caused: this will help drug regulators determine what regulatory courses of action to take in the first instance when new serious adverse reactions to approved medicines begin to emerge.
Early conduct of confirmatory studies: this will help provide more information about drug-adverse event relationships and help reduce uncertainties about the relationships – these studies should involve public and/or independent funding.
Excluding people with vested interests from decision-making panels: this will reduce the chance of biased assessments by experts when they have to examine the benefit-harm balance of medicines to which serious adverse reactions have been attributed.
Temporary suspensions or restrictions while evidence is awaited: this will decrease the chance of unnecessary exposure of patients to harmful medicines, especially in cases where such medicines were granted accelerated approval by regulatory agencies.
Encourage greater transparency in the reporting of harms in clinical trials during drug development: this will ensure that medicines with unfavourable benefit-harm balance don't get into the market in the first place.
Until we start putting these suggestions into practice, attempts at shortening the time to withdrawal of harmful medicines from the market following reports of serious harms will remain challenging.
---
Igho J. Onakpoya is a Physician and Research Fellow at the Centre for Evidence-Based Medicine, Nuffield Department of Primary Care Health Sciences, University of Oxford.
Competing interests: None declared
Acknowledgements: Dr. Jeffrey K. Aronson for useful suggestions.
(Visited 166 times, 1 visits today)