7 Feb, 14 | by Kristy Ebanks
A Trojan Horse Saddle stuck in the Lung
We have a very interesting image for you but, can you answer the questions below?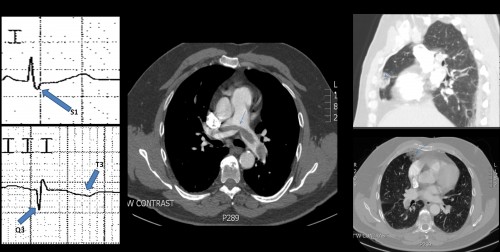 1. What is your differential diagnosis for chest pain and dyspnoea?
2. What abnormality is seen on the CT scan and ECG?
3.What is the gold standard for investigation of this condition?
If you don't know the answers or want to know more read A Trojan Horse Saddle stuck in the Lung !!