By  Joel Schamroth and Lucinda Scharff
With 1960s technology the status quo for communication in hospitals, it is no surprise that the NHS has a WhatsApp problem. The recent article by O'Sullivan and colleagues (1) published by the BMJ further emphasises the point. Instant messenger use is widespread and deeply ingrained in the workings of the modern NHS.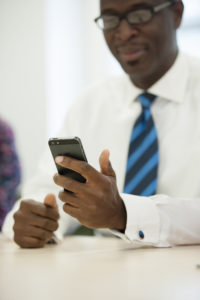 Our own UK wide data supports that of our Irish colleagues. Gathering data from over 60 trusts we found that 91.9% of doctors surveyed reported using some form of external instant messaging app at work. More importantly 83.3% had sent or received an instant message containing patient identifiable data (PID).
Headlines about 'rampant use of WhatsApp' will garner clicks and attention, but this needs further examination. Discussing 'clinical information' is a broad term, which must be unpacked if we are to understand how WhatsApp is being used, when this is inappropriate and how we provide clinicians with solutions. Continue reading WhatsApp in the NHS – Framing the problem →