by Stephen Bourke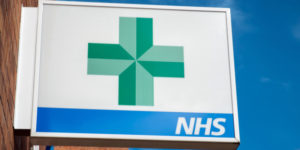 Analysis published last week by the NHS estimates that £1.25bn of fraud is being committed each year by patients, staff and contractors. That's around 1% of the NHS budget.
Patients who falsely claim exemption from the NHS prescription charge, alone, are costing the taxpayer at least £200 million a year.
These kinds of unnecessary financial burdens on an already overstretched NHS have been described as "despicable" by Sue Frith, the chief executive of the NHS Counter Fraud Agency.
A flawed system
When dispensing free NHS medications, pharmacists largely rely on people's honesty. If exempt from paying prescription fees, patients present an exemption certificate, sign the back of the prescription form to say that they are exempt of any charge, or both.
Because the NHS Business Services Authority only runs checks after a free prescription has been issued, additional administrative costs are incurred chasing up fraud cases.
The roll out of the electronic prescription service across England will remove some of the vulnerabilities inherent in paper-based prescriptions – pharmacists will have to record data such as whether a prescription charge was levied, type of prescription exemption claimed by a patient, and whether evidence of exemption was seen by the pharmacist.
However, the Royal Pharmaceutical Society says asking pharmacists to police prescriptions could harm patient trust. But this need not be the case.
The tech solution
Prescription fraud saps vital resources away from front-line services and will ultimately cost lives. But what is more frustrating is that the tools to combat NHS fraud, particularly prescription fraud, already exist.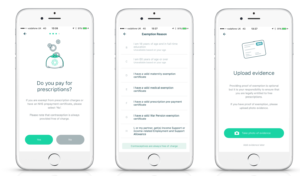 (Click on image to enlarge it)
Echo users, for example, can request their medications for free through our app. Before we process a prescription order, users are automatically asked whether they're exempt from prescription fees. If so, they click on the appropriate exemption category and then are requested to photograph and upload evidence of their exemption. We use a machine-assisted checking algorithm to parse data, such as expiry dates, and have patent-pending optical character recognition that facilitates fast and accurate checking.
The collection of such evidence has been integrated into the Echo user journey, as standard, thereby reducing the chances of exemption fraud and reducing related costs for the NHS. This process also reduces the administrative burden of the pharmacist, removing the need for them to collect such data.
Most importantly, Echo completely removes the need for those awkward conversations between pharmacists and patients about providing evidence for prescription exemptions. No pharmacist wants to ask their patients to prove how much they earn or whether they are on tax credits. Echo, therefore, can stop the erosion of trust that such conversations cause.
Using this kind of data is not just about reducing fraud, it also has the power to greatly improve the patient experience and give them access to the most cost-effective health services. For example, Echo can track how often a patient orders a particular prescription and advise them directly through the app if it's cheaper for them to buy a prescription pre-payment certificate (which is usually most cost-effective if patients order four or more prescriptions every three months or if they order 13 or more prescription each year).
There is no reason why such technologies cannot be integrated into NHS services more widely to help reduce the costs of prescription fraud, funnel this money back to the front-line services, and improve patient outcomes across the country.
Stephen Bourke, CXO and cofounder of Echo – Stephen successfully launched the pioneering digital health business LloydsPharmacy Online Doctor in Ireland and Australia. 
Prior to that he worked as a Head of Strategy for BT. He holds a masters in marketing from the Vlerick Business School and a bachelor's degree in economics and philosophy from University College Dublin.
(Visited 438 times, 1 visits today)