Often, when people think of translational research, it is through the lens of Grand Rounds, seminars, and conference presentations. It is usually clinical in nature and comes directly from the researcher. There is another type of translational research – NIH calls it Type 2 translation.
I am part of a Type 2 translational research team at a child injury research center. Our team of five has a mission to educate and empower the vast audience of people who care about kids and keeping them safe. We do this by sharing information on child injury in a format that is accessible by meeting health literacy guidelines and providing opportunities for prevention through realistic, actionable safety steps.
That's a pretty lofty goal but we are very good at what we do. When researchers from our center publish papers, it is not unusual for their work to be picked up by media around the world. In the last six months, we've had two papers that had over one billion impressions (estimates of potential audience size), and two others that have had around one million impressions. It helps that our product is related to kids – it makes people care. But there is more to it than that.
In working with media, we strive to understand their needs and how to create value for them to cover our work. This is not as simple as it sounds. We spend several days working on a press release. Our hospital sees the value in the work we do and often contributes resources for us to create supporting videos, including sound bites, demonstrations, and B-roll.
We pay attention to the ever-changing way the masses consume information, staying up to date on the pulse of the public to meet them where they are. Gone are the early days of technology where you could create a website, direct people there, and then forget about it. Now, a website must stay fresh, providing new content frequently. It must also stay current in the way it looks. If its appearance is outdated, no one will look at your information because there will be the assumption (correct or not) that what is on the site is also likely outdated. People may believe you and/or your organization are outdated, or worse yet, irrelevant. We constantly assess social media platforms, analyze how we can best use them for maximum effect, and then develop our marketing plans.
We talk to doctors, administrators, researchers, and other public health professionals about the findings of our research. We also train them to effectively communicate with those who trust them and look to them for guidance. After that, we can't sit back and rest on our laurels – we have to do it all over again, and then again. By doing all of this, we increase the likelihood of and the speed with which our research can lead to changes in policy, regulation, and behavior.
In the realm of translational research, teams like ours are not the norm and our team didn't become this successful overnight. When our manager began her quest to have a team devoted to translational research, translation and dissemination were barely on the radar. Beyond journal publication, dissemination typically just meant printing  copies of a paper and having it available upon request or presenting it at conferences. Our manager had a vision of something bigger and better. She specializes in health communication and has the passion and drive to push for what she believes in. Her director supported her vision and was willing to take a chance on, and fund, something that really hadn't been done.
Slowly, she grew her team. What makes us effective and successful is that although we each have our own projects to manage, we bring our complementary sets of skills and experiences to the table, both literally and figuratively, collaborating on all of our products. These products include press releases, multi-media releases, media interviews, blog articles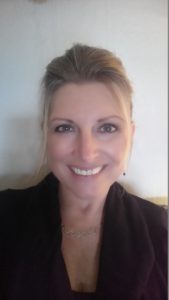 , website development and management, social media outreach, toolkits, photo shoots, conference planning, and network building. We hone our work through brainstorming sessions, writes, edits, and re-writes. Our work is always better after it has been through the rounds of the team.
Our manager began winning over colleagues one researcher at a time, as they saw the reach and the impact of their work grow. It took 10 years for her to get her team to where we are now – having a big impact and doing innovative work that can help keep kids safer.
Written by:
Cynthia Anderson, MPH, CHES.
She is a Program Coordinator at The Center for Injury Research and Policy at Nationwide Children's Hospital in Columbus, Ohio. She can be contacted at cynthia.anderson@nationwidechildrens.org.
(Visited 231 times, 1 visits today)