1 Apr, 13 | by Dr Dean Jenkins
We know from a number of studies – including the Diabetes Prevention Programme (DPP) [1] and the Finnish Diabetes Prevention Study [2] – that lifestyle advice to people with abnormal glucose metabolism greatly reduces the risk of diabetes. However, the interventions are expensive.
Researchers from the Wake Forest University School of Medicine in the US have therefore looked at the use of community-based programmes to achieve the same results. They report the two year results [3] of their Healthy Living Partnership to Prevent Diabetes (HELP-PD) programme that uses community health workers leading groups in parks and recreation centres rather than clinics. They claim their results are comparable with those at a similar stage in the DPP but at a third of the cost.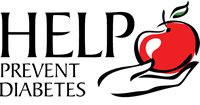 "The lifestyle weight-loss group in HELP PD cost $850 in direct medical costs for 2 years, compared to $2631 in direct medical costs for the first 2 years of DPP."  [4]

This is a well documented randomised controlled trial that demonstrates efficacy and cost-effectiveness but only in one county in the US. Local policies and culture (strong pre-existing community networks and motivation) could have affected the results. Community prevention strategies if they can be deployed successfully could feasibly be more cost-effective than more traditional, clinic-focussed services.

1. Knowler WC, Barrett-Connor E, Fowler SE, Hamman RF, Lachin JM, Walker EA, Nathan DM. Reduction in the incidence of type 2 diabetes with lifestyle intervention or metformin. N. Engl. J. Med 2002 Feb;346(6):393–403. Available from: http://www.ncbi.nlm.nih.gov/pubmed/11832527
2. Lindström J, Eriksson JG, Valle TT, Aunola S, Cepaitis Z, Hakumäki M, Hämäläinen H, Ilanne-Parikka P, Keinänen-Kiukaanniemi S, Laakso M, Louheranta A, Mannelin M, Martikkala V, Moltchanov V, Rastas M, Salminen V, Sundvall J, Uusitupa M, Tuomilehto J. Prevention of diabetes mellitus in subjects with impaired glucose tolerance in the Finnish Diabetes Prevention Study: results from a randomized clinical trial. J. Am. Soc. Nephrol. 2003 Jul;14(7 Suppl 2):S108–113. Available from: http://www.ncbi.nlm.nih.gov/pubmed/12819313
3. Katula JA, Vitolins MZ, Morgan TM, Lawlor MS, Blackwell CS, Isom SP, Pedley CF, Goff DC. The Healthy Living Partnerships to Prevent Diabetes Study: 2-Year Outcomes of a Randomized Controlled Trial. American Journal of Preventive Medicine 2013 Apr;44(4):S324–S332. Available from: http://www.ajpmonline.org/article/S0749-3797(13)00023-8/abstract
4. Lawlor MS, Blackwell CS, Isom SP, Katula JA, Vitolins MZ, Morgan TM, Goff Jr. DC. Cost of a Group Translation of the Diabetes Prevention Program: Healthy Living Partnerships to Prevent Diabetes. American Journal of Preventive Medicine 2013 Apr;44(4, Supplement 4):S381–S389. Available from: http://www.sciencedirect.com/science/article/pii/S074937971300024X

(Visited 30 times, 1 visits today)

You can follow any responses to this entry through the