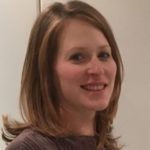 Like many things in Obstetrics, placenta praevia is unpredictable. In the past women who bled were often admitted from 34 weeks but now the care is often more individualised with more women staying at home. Women are told to have safety precautions in place, and that they must be able to attend hospital quickly in the event of a bleed. However, there are those who have recurrent bleeds and, ultimately, are advised to stay in hospital until delivery.
We don't often appreciate the emotional toll on women who have the constant anxiety of a potential bleed hovering over them. This unpredictable threat can be a great source of stress due to a very real risk of obstetric haemorrhage and preterm birth.
Recently, I saw a patient who had been in hospital almost a week. She was at 35 weeks gestation with her first baby but every time she was almost ready to be discharged she had another fresh bleed. I had seen a change in her demeanour since I admitted her. When I saw her last she was determined to be home that evening. By now she had lost her confident attitude and looked anxious, as well as despondent at having been in hospital for so long.
It was then that I suggested the idea of her meeting another patient. She too was a long stayer, also with placenta praevia, waiting till the risk from bleeding versus prematurity tipped towards the operating theatres. I asked both women if they wanted to meet a fellow patient in a similar situation.
When I saw her again a few days later, she was a different person. Bright and engaging, grateful for the introduction to her new companion. They had been taking walks together and bonded over their shared predicament.
On our rushed ward rounds it's much easier to make a quick assessment, follow protocols and then see the next patient. But, spend an extra minute or two and we discover a personal narrative with its own individual fears and concerns. The patient is no longer a case but a person. Their needs – physical and also emotional – can then be truly addressed. As doctors, we can prescribe, advise, manage and treat but as people we can chat, share and genuinely care. Sometimes it's the small acts of thoughtfulness that can be most valued by our patients. In this case, the introduction to another patient was simple; she was just a few rooms down the corridor. The impact, however, was immense, providing something, we as doctors could not.
Ora Jesner is a specialist registrar in Obstetrics and Gynaecology. She teaches communication skills and has run workshops to increase cultural sensitivity in Obstetrics and Gynaecology.
See our comprehensive BMJ Best Practice coverage of Placenta Praevia
(Visited 225 times, 1 visits today)