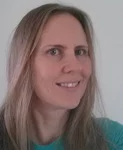 By Siân Jones and Alison Turner
While evidence based medicine (EBM) has been promoted for over 20 years and has influenced other disciplines like nursing, little attention has been paid to decision-making in NHS clinical commissioning: the planning and purchasing of services to meet the healthcare needs of the local population. Where EBM supports clinical decisions on an individual patient basis, there is no equivalent philosophy for commissioning, where decisions are made that can affect hundreds of thousands of people.
The way commissioners access and use evidence is highly variable: the commissioning setting lacks the scientific framework that is present in medicine. Increasing integration means commissioners come from a range of backgrounds with varying skills and experience relating to evidence utilisation. What is meant by evidence in this setting is ill-defined: commissioners use different kinds of 'evidence' including data, best practice guidelines, research findings and patient feedback. Research evidence is not always available, of varying quality and often lacks actionable insights to inform decision making. Where these gaps exist, commissioners themselves could contribute but there is no consistent process by which the evidence base can be improved through evaluation findings or co-produced research.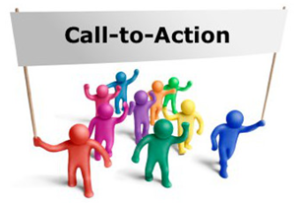 We are in the most financially challenging period in the history of the NHS where the gap between population need and healthcare resources is getting ever wider; there is no room for waste and the emphasis is on value based healthcare.  At this critical time, evidence can play and important role in informing investment, improvement and innovation. So the need to strengthen and support the use of evidence has never been so urgent. It is time for action!
Over the past year we have presented several workshops on evidence informed commissioning at international evidence-related conferences and have been forming a network of people involved in health and social care, library services and academia, as well as organisations promoting and supporting the ambition of evidence informed decision-making. At Evidence Live 2016 we started the conversation around the idea of a 'Manifesto for Evidence Informed Health and Care Commissioning'. It became apparent that there is a need for some high level key principles that set out what the ideal state of evidence informed commissioning might look like. These ten statements represent what NHS commissioners should aspire to in practice:
Evidence is present at the heart of commissioning, to shape and direct decision-making.
Evidence is accessed in a timely way at key points in the decision-making process.
The use of research evidence is integrated with other sources of evidence such as data, professional and lay expertise, policy, user feedback and organisational learning.
Evaluation of commissioning decision-making is key to ensure the expected outcomes are realised and to inform future investment and disinvestment decisions.
Commissioning staff have the appropriate level of awareness and skill to access and utilise evidence, or knowledge of the support available to do this.
Co-productive relationships between users of evidence (eg commissioners) and producers of evidence (eg academics) support evidence informed commissioning and commissioning informed evidence.
Recognition that evidence is just one part of the decision-making process and that additional influencing factors include the local context, community and political priorities and resources.
It is considered unethical to adopt an approach, service or intervention where evidence has not been considered to maximise impact.
Commissioning is multidisciplinary and should be usefully informed by evidence from a range of disciplines.
Evidence intermediaries have a role in facilitating innovative approaches to translate evidence into actionable insights, balancing rigour and timeliness and working with evidence producers and commissioners.
We welcome views and comments on this blog from interested parties, from the UK or abroad, commissioners, clinicians, service users, academics. We are especially interested in views on the overall idea of a 'Manifesto for Evidenced Informed Health and Care Commissioning' and thoughts on where we go from here, to generate the level of awareness and engagement that would create a positive move towards action for better decision-making.
Siân Jones works as Primary Care Programme Lead at West of England Academic Health Science Network. She has a clinical nursing background and wide experience of leading service improvement initiatives across different NHS sectors. She is a Health Foundation Fellow and recipient of their Leaders for Change award. Siân worked as a commissioner of NHS services for six years and building on this experience, has been leading and developing practical solutions to support commissioners use evidence for better decision-making. sian.jones33@nhs.net  @EvidentlySian    
Alison Turner heads a small team in the Strategy Unit (Midlands and Lancashire Commissioning Support Unit) providing evidence analysis to support transformation in health and social care. Experienced in evidence synthesis and knowledge mobilisation, Alison is interested in developing dynamic solutions to provide actionable insights for decision makers and help them keep abreast of the latest knowledge. Alison contributes regularly to the National Elf Service and is on a number of panels and committees, including the NICE Adoption and Impact Panel, the TRIP Advisory Board and the CILIP South West Members Network. alison.turner14@nhs.net @ali_pals
(Visited 386 times, 1 visits today)