By Daniel Hajioff and Samuel MacKeith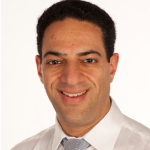 Otitis externa is an infective and inflammatory condition of the skin of the ear canal that is thought to affect up to 10% of people at some stage: it is frequently encountered in both primary and secondary care. It may be associated with eczema, swimming, humidity, hearing aids, and trauma. It may be mild and short-lived, but may also be more severe with significant pain and may persist for weeks or months or recur following initial treatment.
Given the frequency with which this condition presents in primary care, and the substantial workload that it creates in secondary care, the lack of good quality studies is perhaps surprising. In our recent BMJ Clinical Evidence systematic overview many studies were excluded because of their small size, lack of blinding, and inadequate follow-up period. Because of the risk of chronicity and recurrence studies should have one month follow-up, as treatment should do more than just transiently suppress early symptoms. In addition, there are multiple potential anti-infective and anti-inflammatory agents that require comparison, often in combination, and for different durations of treatment. The bacteria or fungi responsible for otitis externa are likely to vary in their sensitivity to these agents and the microbial aetiology of otitis externa varies in different climates, meaning study results may not be generalisable to all populations.
In current UK practice, most clinicians would use a topical antibiotic agent, usually using a preparation which includes a topical corticosteroid agent, for 1 to 2 weeks initially, as first-line treatment of acute otitis externa. We were not able to find any evidence that one particular topical anti-infective agent was superior to any other. Importantly, however, this review confirms that for acute otitis externa, in the absence of complications (such as pinna perichondritis, facial cellulitis, skull base osteomyelitis), the use of oral antibiotics is inappropriate and should not be used for this indication in the primary care setting.
The majority of patients with otitis externa are managed successfully in primary care with topical treatment which may include a topical antibiotic, corticosteroid, antifungal or anti-infective agent, alone or in combination. For more severe cases where the ear canal has become occluded with debris or oedema (and topical therapies cannot be instilled), or in persistent/recurrent cases, a referral to a specialist is required.
Aural toilet (e.g. microsuction or wick insertion) by a specialist is common second line practice for persistent otitis externa and usually (but not always) requires referral to secondary care. Despite this, we were unable to find evidence supporting its use; however, there is a clear consensus that this is likely to be beneficial in cases where there is excessive debris, discharge, or oedema blocking the ear canal. Aural toilet by non-specialists (such as dry mopping) as an additional intervention to topical agents, has not been evaluated for efficacy and is not commonly used in primary care. Given the widespread consensus of opinion of benefit and the difficulties of controlling and blinding for a physical intervention, good quality trials to demonstrate benefit of specialist aural toilet are unlikely to be forthcoming.
Patients with persistent or recurrent otitis externa present a greater management challenge. To try and reduce the frequency of episodes, many specialists advocate prophylactic strategies such as keeping ears dry and treating any underlying chronic eczema or psoriasis of the ear skin. Currently, there is a lack of evidence to support this practice although studies to determine effectiveness seem feasible and worthwhile.
Daniel Hajioff studied medicine at Cambridge and Oxford, trained in ENT as a specialist registrar on the North London rotation and as a fellow in otology and neuro-otology in Toronto. He has been a consultant in Bristol since 2006 with a large practice in medical and surgical otology including cochlear implantation.
Samuel MacKeith studied medicine at Bristol where he undertook most of his basic surgical training before moving to the Oxford deanery for his SPR training in ENT.  His sub-specialty fellowship training has included a year as the Oxford otology fellow, a year in Buenos Aires, Argentina and he is currently working in Addenbrooke's Hospital, Cambridge as the Skullbase Neuro-otology fellow. 
(Visited 398 times, 1 visits today)