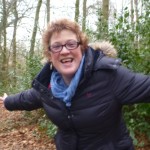 by Alison Twycross
I have been editor of Evidence-Based Nursing for the past five years.
Earlier this month I presented a paper at Evidence Live 2015 reflecting on my views about the challenges for evidence-based nursing in 2015. This Blog is a summary of that paper.
The Nursing and Midwifery Council (the professional regulatory body in the UK) have recently released a new code of conduct. This makes it clear that nurses, midwives and health visitors need to practise effectively. The code states that we must always practise in line with the best available evidence and that to achieve this we must:
Make sure that any information or advice given is evidence based, including information relating to using any health care product or services.
Maintain the knowledge and skills needed for safe and effective practice.
So clearly evidence-based practice should be high on nurses' agenda, but we know that this isn't always the case. Sometimes this is because the evidence is not available. However, at other times this is for other reasons, including:
• Nurses' skills in relation to literature searching and critiquing the literature
• Organisational culture – often questioning is not encouraged
• Too few registered nurses (RNs).
It is possible that now nursing in England is a graduate only profession (the three Celtic countries have been so for some time) that nurses' literature searching and critiquing skills will increase. However, there are a huge number of papers published each week and so it is difficult to keep up with current evidence. There is a need for information to be presented in an easily digestible format. Evidence-Based Nursing (EBN) tries to do this through its commentaries as well as helping to increase nurses' knowledge about research related issues through the Research Made Simple series.
Key to changing practices is organisational culture. Organisational culture was shown to influence the care provided in eight paediatric Canadian hospitals with contextual (organisational) factors explaining many of the variations noted in practice. In another study, a more positive organisational culture was associated with higher reports of research use in paediatric nursing practice. Similar findings have been found in other health care settings. Further research is needed to identify interventions that help promote a change in organisational culture.
The other factor I believe impacts on the use of evidence in practice is having too few RNs on duty at anyone time in many of our hospitals. There is increasing evidence that the ratio of RNs to health care support workers impacts on the quality of care. We also know that RNs report not having time to complete all the care required on a shift resulting in missed nursing care. I would suggest that as a nurse if you do not have time to feed a patient you are hardly likely to have time to look up the latest evidence however much you may want to do so.
In the run up to the UK General Election on 7th May 2015, all the political parties are making promises about the health service. Given the claims by all political parties what do we actually know? We know that:
Other factors play a part in supporting nurses to use evidence in practice but until the number of registered nurses increases and we have organisations where a questioning culture is encouraged we are going to be fighting an uphill battle.
Alison Twycross is Head of Department for Children's Nursing and Reader in Children's Pain Management at the School of Health and Social Care, London South Bank University (LSBU). She is the Editor of Evidence-Based Nursing.
(Visited 783 times, 1 visits today)