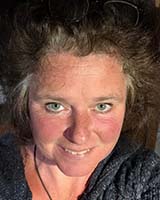 Rapid roll out of e personal health records for patients accessing sexual health, contraception, and abortion care at University Hospitals Plymouth NHS Trust has benefited patients and health professionals alike
Zoe Warwick, consultant in sexual and reproductive health, University Hospitals Plymouth NHS Trust
I first heard about improving patient services by providing them with electronic personal health records (ePHR) in 2013, at an HIV conference and requested to be part of a pilot project. The benefits to patients—and clinicians and the NHS—of providing them access and control of a full digital version of their medical records seemed obvious. Eight years on, access by patients to ePHR is now integral to how we deliver care for our HIV-positive patients, and since the onset of the covid-19 pandemic, those accessing sexual health, contraception, and abortion care.
When the covid-19 restrictions came into force in March 2020, and face to face communications were immediately limited, the adoption of ePHR via the PatientsKnowBest platform provided a secure way of communicating with patients within established information governance protocols. The system involves inviting patients to register with the ePHR, and creating password-protected access. Clinicians log on to a professional interface to access functions such as messaging, image transfer, and patient symptom diaries. Activity is recorded and can be used for future consultations.
Through the use of ePHR patients and healthcare professionals (HCP) can exchange messages and data, including encrypted clinical images for diagnostic purposes; carry out pre-assessments prior to virtual consultations for abortion care; provide information about medication; and provide advice about managing health conditions tailored to people's individual needs and circumstances. Patients can also use their ePHR to track communication between the different health professionals involved in their care—including their GPs—keep symptom diaries, and upload relevant documents and biometric data. Real-time access to test results is provided through integration with our lab IT system. 
This use falls short of sharing all information as the ePHR is not integrated with our hospital's electronic patient record (EPR) and consultation details are not available to patients. We are currently transitioning to an EPR which will allow this and also provide the opportunity to book appointments online, request tests and services, and access results. We will look at integrating PKB with this new system.  
Challenges and lessons learnt
Offering patients access to an ePHR made us realise we needed to find out what our patients understood by "confidentiality" of medical records. We learnt from our cohort of 340 patients with HIV that understanding of the extent to which information is shared varies. Around a third thought all records were widely shared within healthcare services, one third thought all records were kept within the department and not shared at all, and one third had not given the issue much thought. 
This made us aware of the need to explain the status quo with respect to confidentiality of medical records and information sharing in our HIV service, where information about HIV care was recorded separately from general hospital records. As we talked to our patients and told them what the new system would involve and enable them to do, many clearly highly valued the fact that access and use of ePHR would embed a "not without my knowledge and consent" approach to sharing of information and test results. Formerly, not all results were shared with patients and they were not always copied in to all communication between clinicians.          
Age, gender, and ethnic background did not predict interest in registering to get ePHR and within nine months over 90% of our patients signed up for them. Those without internet access at home logged on via their phones. Approximately half those registered use the system to facilitate care, for example to set up remote consultations and exchange messages with their health professionals. Some find this more convenient than telephone consults. Others use their ePHR to aid communication  e.g. they show their GPs their latest blood results or bringing HCP together for conversations through the messaging system. There is a willingness to do this more, but a lack of understanding of how to use the system and the fact that medical electronic patient records in primary and secondary care are not integrated with PKB, limits patients' ability to maximise the potential of holding ePHRs. Some feedback we have received includes:
"Would definitely be useful for my GP to be able to log in and look at results etc. For example, if I come to see my consultant, they always ask how you have been.. they could simply log on and see what medical issues or appointments I have had with my GP  between check ups.."
Some find the data difficult to interpret:  
"I would use it to see my results, but I can't understand them. A simple CD4/ viral load graph would be better and easier to understand."
System design needs to be informed by patient experience and views of functionality. It is also essential to support patients to acquire sufficient digital literacy to use ePHRs as a tool to manage their own health. [1] This can be time consuming, but if patients try to engage and fail, re-engaging them is challenging.               
Professional reluctance to give patients full access and control of ePHRs 
When we started implementing ePHR we learnt (as others have) why some HCP are reluctant to embrace them. Comments included:
"It adds no value to us as clinicians."      
"Results would go directly to the patient, how would they manage with this information, what if they have the information before I do?"
"Patients would have direct access to their doctor, wouldn't this lead to us being overwhelmed with messages which would become unmanageable?"
"How secure is this system from an IT governance perspective? No other departments are using the system so information sharing would not be improved."
"This is just an extra cost that doesn't facilitate healthcare efficiencies or help to deliver targets. If it isn't integrated into my current system I won't use it-one more password to remember and more time taken during the consultation."
How the covid-19 pandemic has changed mindsets and practice
When covid-19 restrictions were introduced in 2020, staff unfamiliar with the use of ePHR by patients suddenly appreciated their value and we found that both they, and our patients, preferred telephone consultations supported by images taken by patients on their smartphones and shared in the ePHR rather than video consultations. [2] 
Sharing images involves a two-step process. Firstly the patient registers with the system and then after the telephone consultation separately logs on, takes, uploads then sends a relevant image, e.g. of a rash. Healthcare professionals feel comfortable with this process as the consent for sharing is in the patient's hands. They in turn know that the images held on their digital record are controlled by them and are more secure than if they were to share images via email. Image quality on the ePHR is better than that produced via video link, and so improves diagnostic accuracy of rashes, lumps, and ulceration; where visual diagnosis is backed up by tests sent by post where possible.
By March 2020 over 1700 patients were using ePHRs. Currently, approximately 40% of sexual health consultations involve the use of PKB, a percentage that has varied depending on the level of "lockdown."
Benefits so far
Patient satisfaction with using ePHR to facilitate virtual consultations is high. [2] They do not misuse the system and only get in touch if they have relevant concerns. If the issues they raised aren't about something we can help with directly, the ePHR can facilitate signposting, referral, and education. Unnecessary outpatient visits can be avoided, patient understanding of how to interpret results facilitated, and self-management developed.
Counterintuitively, giving easier access to communicating with our team has resulted in less time spent on telephone "ping pong." Its also improved the recording of communication done outside face-to-face consultations and by lowering the threshold for getting in touch it's allowed us to address problems before they reach crisis point.
Fatima Joll-Eawany: patient perspective
I'm a 54 year old woman who was diagnosed as HIV positive 1989. Over the years my consultants have always tried to be accessible in emergencies but the recent adoption of the PatientsKnowBest system has stepped up communication to a new level. I can now email my consultant anytime and if the system shows she is not available, I can contact another member of the team.
I've been too ill at home for the covid-19 pandemic to have affected me a lot, but I am aware how it has changed the world; and that telephone and video consults are now common. Use of the PKB system has improved the control I have over my medical care. For example, my GP was having no success treating a recurring infection I had. It can take over a week to get an GP appointment so exchange is slow and interaction over weeks had not solved the problem. So I emailed one of my HIV doctors. The message was swiftly passed on to another doctor who asked me to send photos. He looked at them that day, diagnosed the nature of the infection, and put the medication in the post. Within days I was getting better. Obviously there are times when face to face consultations are essential, but during the pandemic its been easier and definitely safer to use the PKB system.  
Living with HIV can be challenging and while the disease is no longer the death threat it once was, I think some health professionals do not realise this. Messing with medication or prescribing incompatible medications can be life threatening. The PKB system allows me to email my medical team and ask them to communicate with other health professionals who prescribe medicines for me. If I suspect a problem, I can also use PKB to email questions in relation to it. When the doctors do their rounds the next day they can see my concerns and any exchanges I have had with health professionals. If a problem is identified my HIV doctor, or one of her team, will phone and sort things out immediately
Use of PKB has also facilitated conversations across teams. I have found this to be very helpful. For example, when my care has involved the upper gastro intestinal team or mental health team, we have been able to work together to achieve the best possible outcomes. One of the problems I have found is that many professionals have never used or even heard of PKB, so  this resource is not used to its full potential. I have lost count of the times when I have had a discussion with a doctor and refer to the results of a recent blood test, only to find that they have not seen the result. When this happens I open PKB and show them the results which they find helpful and time saving.
I feel more confident and in control of my health now that I have almost instant access to information, not least blood test results. But although the system has the capacity to share more information including clinic letters and imaging results, this is not yet possible in my region. In my view PKB is a valuable resource to improve communication and information sharing between patients and medical professionals,  particularly for people who (like me) have complex and multiple health problems.
Key messages 
Standards and good practice guidelines now cover ePHR, and the push for digitally integrated infrastructures which empower patients should nudge clinicians and healthcare systems to prioritise integration of ePHR into IT systems and care delivery models to realise major advances in quality and cost efficiency. [3]
Improved user interface design especially of patient-facing laboratory test results and clearer presentation of results accompanied by an explanation of what they mean is needed.
Patient understanding and use of personal health information and data depends on access to and support to use a digital healthcare tool that works as well as the digital tools they use in other areas of their lives.     
Zoe Warwick, consultant in sexual and reproductive health, University Hospitals Plymouth NHS Trust
Fatima Joll-Eawany, patient perspective
Competing interests: none declared.
We would like to acknowledge the input of David Pao in the implementation of this project and preparing this article.
References:
https://digital.nhs.uk/about-nhs-digital/our-work/digital-inclusion/what-digital-inclusion-is

Patient and staff satisfaction survey 2020 and 2021, SHiP, UHP

https://assets.publishing.service.gov.uk/government/uploads/system/uploads/attachment_data/file/835657/health-infrastructure-plan.pdf