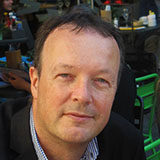 The NHS has "a strong scientific tradition of evidence-based decisions about care". So says the NHS Long Term Plan in its opening chapter.  
That claim could easily be skimmed over by casual readers. But is it true? In terms of clinical practice, it probably is: procedures and treatments emerge from years of careful research and rigorous observation. But for "care" in terms of patient experience, the claim is on somewhat shaky ground.
Clinical effectiveness and patient experience are, according to the Darzi review, equal partners in a high quality healthcare system. Neither is more important than the other. So let's look at how each of these are treated when it comes to "evidence-based decisions about care."
Firstly, medicine respects evidence. So clinicians have access to huge databases of medical research. Their training and professional development are informed by that research, and their clinical guidelines and practice protocols are evidence-based.  
Medical research is progressing all the time, but even when older evidence becomes outdated, it is not abandoned. There is recognition of the importance of organisational memory, and the need to understand where current knowledge comes from. So historical evidence is cherished and preserved in well-maintained archives.
Patient experience evidence, by contrast, has been treated as disposable.
Government has invested heavily in "patient voice" initiatives, starting with the establishment of Community Health Councils in the 1970's. Those were succeeded by Patient and Public Involvement Forums, then by Local Involvement Networks and latterly by Healthwatch. All gathered large volumes of evidence on patient experience, but none was ever archived. So as each initiative shut down, its entire body of knowledge went with it. Evidence collected over decades has been lost forever.
Fast forward to today's digital era, and we might reasonably expect that patient experience evidence is now better organised. Unfortunately, this is not the case.
Evidence gathering on patient experience is carried out via the Friends and Family Test, the CQC national patient surveys, and the NHS England national patient surveys. Alongside these are thousands of reports emanating from 150 local Healthwatch organisations, as well as from health charities and other patient voice organisations. Academic studies add to the mountain of literature, while NHS Trusts and Clinical Commissioning Groups carry out their own surveys and focus group work.  
The output from this welter of activity is published across hundreds of different websites. Some are poorly maintained, so links get broken, pages go out of date, and more evidence gets lost. Even dedicated patient experience staff can find it hard to know where all the evidence is held. One is reported as saying "…you're flying blind with your service and you're just picking out bits of data from everywhere".  Another said, "We are data rich, but we don't bring it all together… It's a nightmare to see what's going on".
The NHS Long Term Plan claims "a strong scientific tradition of evidence-based decisions about care".  But the facts show a disparity between how clinical evidence and patient experience evidence are treated.  
In 2015, frustrated by the lack of a national evidence base for patient experience, we decided to build one. When we asked for help, we were told by national health sector organisations that the task would be too difficult or too expensive. We were not convinced. Big medical research databases are deemed both feasible and affordable, so why should a research database for patient experience be any different?
Undeterred, we pressed on, and now the Patient Experience Library holds tens of thousands of documents on patient experience and patient/public involvement. More are added every week—both from newly published research, and from older surveys and studies, for which we are developing an archive. It is a huge task, and we would welcome some help from somewhere. But even without support, we are determined to keep going.
We are on a journey to get patient experience evidence taken as seriously as medical evidence. Collating and cataloguing the literature is just the start—our next move is to help people understand and make use of it. That means breaking the mountain of reports down into themed collections to increase access and availability. It means scoping the evidence base to identify gaps, and aid research prioritisation. And it means interpreting the literature—turning complex studies into simple summaries that hard-pressed NHS staff can easily get to grips with.
The NHS may have "a strong scientific tradition of evidence-based decisions about care". But tradition should be a foundation for growth, not a straitjacket. A forward-looking NHS would recognise that patient experience evidence should be respected, cherished, and used on an equal footing with medical evidence. It is time for the double standard to end.
Miles Sibley is a Director for the Patient Experience Library—the national evidence base on patient experience and involvement. www.patientlibrary.net

Competing interests: MS is a Director of the Patient Experience Library. The library is entirely self-financing, it receives no grant funding and accepts no advertising.