The term "hacker' has become synonymous with those who break into computer networks in order to steal or vandalise. The original meaning of the term, however, is starkly different. A hacker is actually somebody who applies ingenuity to create a clever result, called a 'hack'. This hack accomplishes the desired goal without changing the design of the system it is embedded in. Despite often being at odds with the design of the larger system, a hack is generally quite clever and effective.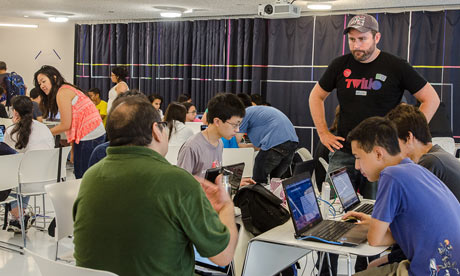 It is with the original definition in mind that BMJ is hosting its own Hack Day this weekend (6-7th July). 'Hack days' or 'hackathons' are events at which developers  collaborate in small or large teams to build something. We want to draw upon the multi-faceted talents of hackers to offer a fresh perspective on the challenges affecting health care. For more details on the specific areas we will be focusing on, have a look here.
There are still a few places left so do register if you're interested.
For those who would like to join us at the end of the hack to see the presentations and prizes awarded, please come along on Sunday at 15.30 for tea and cake.
For those unable to attend, you can follow the events on Twitter using #bmjhack.
Meet the judges
Tim Brooks, CEO at BMJ
A journalist by training, Tim launched his first magazine, Media Week, with two friends in 1985. Subsequently he served on the boards of Emap Business Communications, IPC Media, Time Inc South Pacific, and Guardian Media Group, before joining BMJ as CEO in October 2012. He has managed media properties as diverse as the Guardian, In Style, and the Architect's Journal.
Tim was visiting Fellow in Strategy at London Business School, 2011-12; serves on the UK Cabinet Office Digital Advisory Board; and is a director of the Audit Bureau of Circulations.
Dr Fiona Godlee, Editor-In-Chief at The BMJ
Fi has been editor in chief of The BMJ since 2005. She qualified as a doctor in 1985, trained as a general physician in Cambridge and London, and is a Fellow of the Royal College of Physicians.
Since joining The BMJ in 1990 she has written on a broad range of issues, including the impact of environmental degradation on health, the future of the World Health Organization, the ethics of academic publication, and the problems of editorial peer review.
Sharon Cooper, CTO at BMJ
Sharon joined BMJ as it's first Chief Technology Officer in September 2013, returning to the group after 5 years working on Directgov and Government Digital Service (GDS).
During Sharon's tenure Directgov's monthly visitors increased from 4m to 35m and she implemented a number of innovative features including article ratings and comments, building the first API driven services, and building the government's first digital innovation site.
Geraint Lewis, Chief Data Officer of the National Health Service.
Geraint  is the author of Mastering Public Health (Royal Society of Medicine Press, 2008), a postgraduate text book on population health; as well many peer-reviewed papers in leading journals.
Dr. Lewis was a 2008-09 Commonwealth Fund Harkness Fellow in Health Care Policy and Practice in New York; he was the 2008 recipient of the National Director's Award at the U.S. Department of Veterans' Affairs; and he was the 2011 recipient of the Bradshaw Lectureship of the Royal College of Physicians of London.
Helen Bevan, Chief of Service Transformation at the NHS Institute for Innovation and Improvement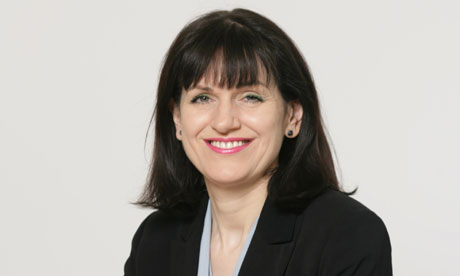 Helen joined the Delivery Team for the NHS Improving Quality Program in April 2013, having previously worked as the Chief of Service Transformation at the NHS Institute for Innovation and Improvement.

Her role is a critical one for the NHS moving forward with a focus on developing and testing new approaches to change that combine the best of existing NHS approaches to improvement with novel ideas and approaches from other change settings, sectors and industries.

(Visited 84 times, 1 visits today)

You can follow any responses to this entry through the