27 Mar, 16 | by Ayesha Ahmad
The mango tree faded many shadows ago, its fruit became stones and the branches became a skeleton. Yet, the roots remained, and they embrace the soil in the womb of the earth.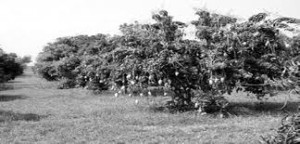 This was the cradle of my family's birth.
Now, blood is watering Lahore's gardens.
In sorrow, I remembered these words given to me a few days ago by my father.
 'Lahore is an illusion, Lahore is everywhere'
I wondered about them for sometime afterwards and I did not realise the gift that these words were to become.