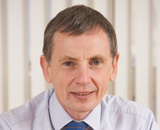 The sheer number (more than 600) and range of exhibitors that set up stall at the American Public Health Association's annual meeting is, for me, one of the most interesting aspects of the entire event. The biggest group of exhibitors by far are the academic institutions. A huge number of US universities and schools of public health are there in search of students for their postgraduate programmes in public health and associated disciplines. It is clearly a booming educational market in public health and a few UK and Chinese universities are taking the opportunity to attend in order to attract students as well. Expert observers tell me that the demand for qualified public health professionals in the US is strong, but based increasingly in the NGO and private healthcare sector. Apparently, like England, the local public health workforce is in decline in very many places.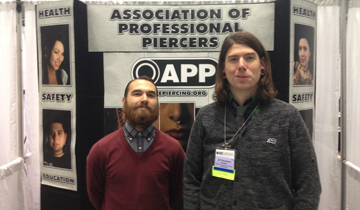 Apart from the hoards of academic institutions there is enormous variety amongst the exhibitors. My favourite stand is the Association of Professional Piercers who definitely recognise the potential health implications of their trade and are keen to have dialogue with the public health professional community.
The main way into the exhibition hall has two sets of stairs and a single escalator. I did wonder if it was because it was a public health conference that the escalator took people down but you had to walk up the long flights of steps.
I don't think I'm the only person who gets irritated by the bandwagon of "Global Health." Part of the irritation comes from being entirely unable to get any of its advocates to give me a satisfactory definition. The other intensely annoying feature is the number of global/world health summits/conferences that take place every year. They seem to my jaundiced eye to be about enhancing the reputation and prestige of the organisers and plenary speakers as much as anything else. I was sitting and discussing this unhelpful phenomenon with a group of senior public health professionals from "developing" countries when we had a brainwave. They would form an organisation of public health experts and hold conferences on global health centred on what their countries could teach the rich West about coping with the terrible burden of non-communicable diseases caused by their indulgent and excessive lifestyles. They also thought they might provide consultancy services, at large fees, on how to live simpler and healthier lives.

The final session of the 141st meeting was about aboriginal health. The dire accounts of the health of native populations in North America reminded me how we treat the travelling and gypsy communities in Britain and Ireland. It provided the quote of the conference as far as I was concerned. Dr Donald Warne comes from the Oglala Lakota Tribe of Pine Ridge, South Dakota and directs the Master of Public Health Program at North Dakota State University. Speaking at the closing session and directing his remarks to those who are so committed to international health, he said: "Please understand. You do not need to cross an ocean to find Third World health conditions."

Gabriel Scally is professor of public health and planning at the University of the West of England and director of the WHO Collaborating Centre for Healthy Urban Environments.

Competing interests: The author has completed the ICMJE uniform disclosure form at www.icmje.org/coi_disclosure.pdf and declares: no support from any organisation for the submitted work; no financial relationships with any organisations that might have an interest in the submitted work in the previous three years; no other relationships or activities that could appear to have influenced the submitted work.

You can follow any responses to this entry through the